Common gripes include quality of supervision and facilities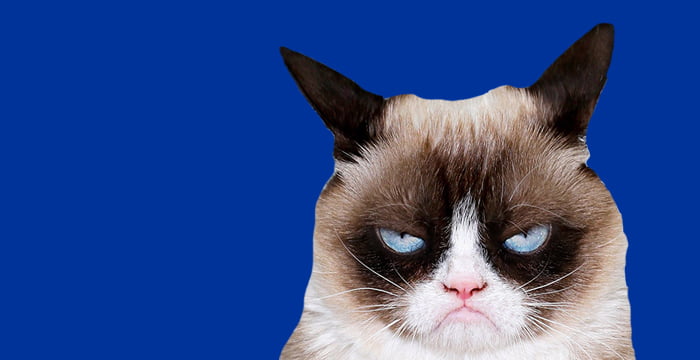 New figures show 165 complaints about university were made by law students last year, making law the second most complain-y subject of all.
The Office of the Independent Adjudicators (OIA) reckons this high number might be down to aspiring lawyers being "keenly aware of the link between their student experience and their career plans". Basically, it seems law students are saying: 'Don't ruin my chances of securing a training contact or pupillage!'
The only degree discipline to trump law by complaint count was business and administrative studies with 197. This is a far bigger course than law, with about three times the number of students. The report says:
"The courses we see most complaints about are also likely to involve placement opportunities or study that requires access to specialised facilities and resources. Our experience suggests that students on business and law courses tend to be more aware of their rights than some other students."
The other subjects to reach the top ten for complaint-making are: subjects allied to medicine (118), creative arts and design (99), engineering and technology (94), medicine and dentistry (93), psychology (86), education (72), biological studies (70) and social studies (69).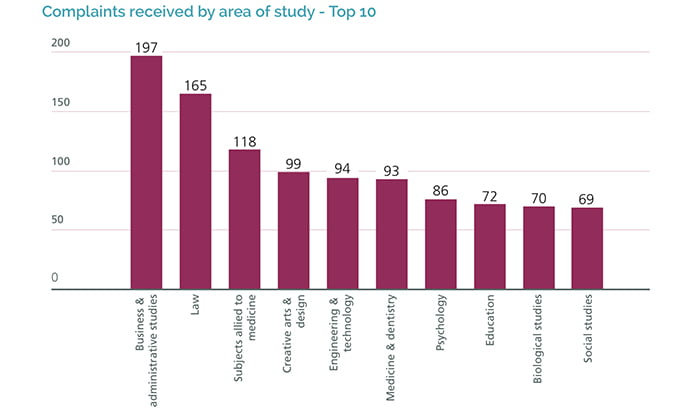 So what were the most common gripes among students? Well, a quarter of complaints were related to "service issues", including "quality of supervision", "facilities", and "the accuracy of the prospectus". Other student groans namechecked in the report include "financial" (6%), "discrimination" (5%) and "welfare and accommodation" (4%). The most common complaint, though, was around students' "academic status" (50%).
Overall, the watchdog said it received 1,635 complaints in 2017, an increase of 8% compared to the previous year's figure of 1,517. Just under a quarter (24%) of all complaints received in 2017 were "justified", "partly justified", or "settled" in favour of the student, according to the report. This is slightly higher than the percentage in 2016 (22%).
But some student complaints don't end at the OIA. Take Anglia Ruskin graduate Pok Wong for example.
Last month, Wong revealed to Legal Cheek that she studied both the Graduate Diploma in Law (GDL) and the Legal Practice Course (LPC) in preparation for taking her former uni to court. Wong is hoping to be awarded in excess of £65,000 for a host of "injustices" she says she experienced on her business course.