Most followed law student in the country to forsake full-time modelling career for legal academia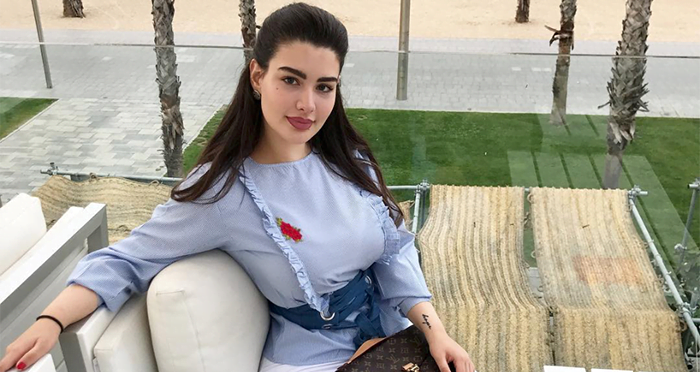 A model who has been called 'the Brooke Shields of Kuwait' by Vogue magazine and has close to three million Instagram followers is also a law student at the University of Westminster. She's spoken to Legal Cheek about her hopes to become a legal academic.
Rawan Bin Hussain's LinkedIn profile states she's the beauty editor for Velvet Magazine, and that she's collaborated with the likes of Gucci, Charlotte Tilbury, Maybelline, Lancome and Make Up Forever. But, when she's not being papped in beauty shoots or racking up tens of thousands of likes on her crazy popular Instagram photos, Kuwait-born Hussain harbours hopes to become a law teacher. She explains:
"After my masters, I will be doing my PhD in criminalising terrorism as it's a very sensitive area and there are no official international agreements or laws that criminalise terrorism. So that would be a very interesting area to explore."
With a huge following and a range of fashion experience under her belt, why is Hussain punting for a career in law?
She tells us: "I love teaching. And because I love law, I want to teach law to other students." And she means it; Hussain tells Legal Cheek she could've moved back to the Middle East to work in fashion, but would rather stay in London and finish law school. As for her abundance of modelling posts, she says:
"A little bit of fashion and beauty doesn't hurt anybody."
Hussain, whose Instagram handle is simply her first name and whose Twitter account has 60,000 followers, is in the second year of her LLB at the London university. She joined Westminster in 2016 having studied an international foundation programme in law at King's College London. Alongside studying for modules including sports law, she's also working towards gaining her private pilot license from the Oxford Aviation Academy.
Her Instagram page, which is verified and jam-packed with fashion pics, features shots of the 21-year-old studying (or pretending to study):
Legal Cheek is content to crown Hussain — whose net worth is estimated to be approximately $1 million (£705,000) according to one source — the most followed law student in the country. This title had previously been held by Saffron Sheriff, a then Lancaster University law student who now studies at BPP Law School. Sheriff is a fitness model who has an Instagram fan base of more than 50,000.
There are plenty of other aspiring lawyers out there flashing their Instagram credentials. Take Alex Buckley, for example, a trainee solicitor at Clifford Chance whose fitness account has just shy of 55,000 followers.
But it's not all about the photo-sharing site. Beauty blogger Katherine Baker, a Durham Law School student and future trainee solicitor at Fried Frank, has nearly 30,000 subscribers on YouTube. Then there's Coleen Mensa, whose passion for vlogging helped her score a hat-trick of training contract offers. She's now a future solicitor at accountancy behemoth EY.