Five law students suspended after their WhatsApp conversations posted online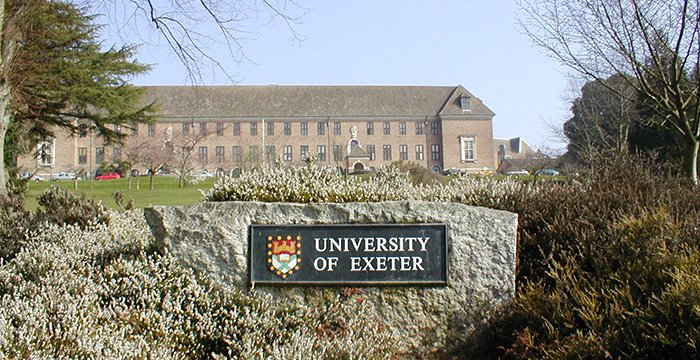 There have been no updates from the University of Exeter about the status of its investigation into racism at its law school, exactly one month since Legal Cheek reported on the scandal.
Vile WhatsApp messages sent between law students on a group chat were outed by final year Arsalan Motavali when he posted them to Facebook last month. The messages included racist slurs such as: "dirty arab" and "bomb the mosques".
One of the students involved had received a training contract offer from Hill Dickinson, which was swiftly revoked by the firm. Another had been the brand ambassador for City outfit RPC; it too cut ties with the student immediately.
Though the university suspended the students involved within hours of the messages coming to light and launched an investigation, Legal Cheek has been told by an Exeter spokesperson there are no further updates at this time.
But that's not to say all has fallen silent since the WhatsApp messages were shared with the world.
Just days after Motavali's post was made, an anti-racism protest took place on Exeter's Streatham campus. Organised in just two days, an estimated 300 students attended the rally, bringing with them all manner of placards.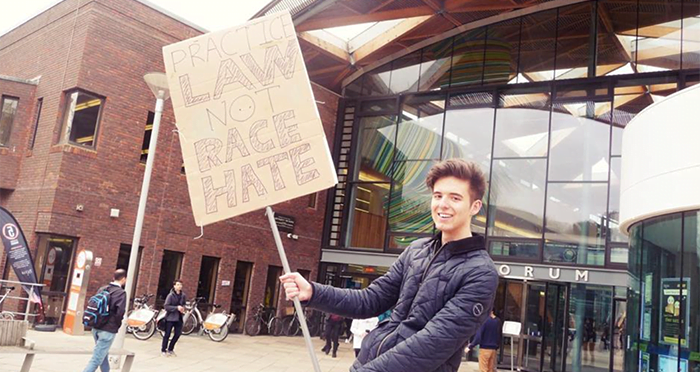 As for the five students suspended in the racism row, Legal Cheek understands just one, Matthew Bell, has issued an apology. He said:
"I will not attempt to excuse and deny any of the statements I have made. The comments, which I shall not repeat, are inexcusable and undeniably wrong. I would like to make it publicly known that I do not honestly believe any of the things I have said."