Justices sit in Belfast for first time, as human rights barrister predicts case outcome for Legal Cheek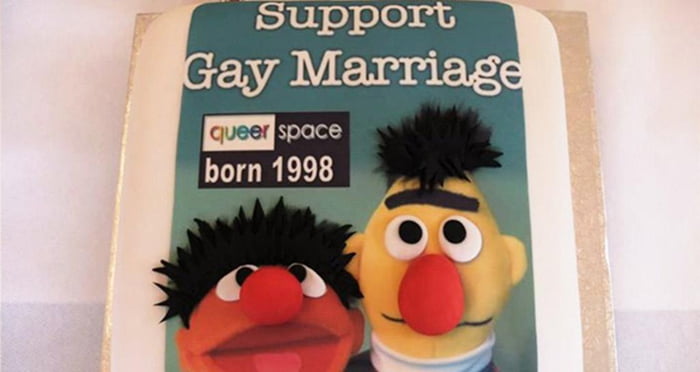 The Supreme Court will hear one of the most headline-grabbing human rights cases of recent history today, and from the city the events of the case took place in, Belfast. Lee v Ashers, the so-called gay cake case, has polarised opinion but Doughty Street Chambers barrister Jonathan Cooper OBE tells Legal Cheek its outcome will be a win for equality.
At the centre of this case is Ashers, a seven-shop bakery business in Belfast whose name derives from Genesis 49:20: "Bread from Asher shall be rich, and he shall yield royal dainties."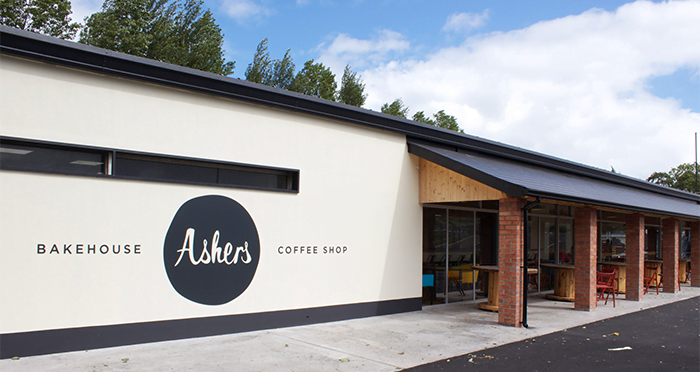 The married Christian couple at Ashers' helm, the McArthurs, in May 2014 received an order for a cake bearing the slogan 'Support gay marriage'. This request was made by gay rights activist Gareth Lee, who wanted the cake to mark the end of 'Northern Ireland Anti-homophobic Week'. Gay couples cannot legally marry in Belfast.
Days later, Ashers phoned Lee and cancelled the order because the bakery is a "Christian business", much to Lee's upset. Lee, who is a member of QueerSpace, an LGBT advocacy group, said it wasn't right a "business can choose to serve me depending on its views of my sexual orientation, religion or politics". The bakery says the order was cancelled because of the message, not because Lee is gay.
UKSC is sitting in Belfast this week, hearing two Northern Irish appeal cases. The Court will also give judgment in a Northern Irish case that was heard in London last year. This is only the second time that the Court has sat outside London. Watch online https://t.co/mdyl0sDV9m pic.twitter.com/XRNLG42PW6

— UK Supreme Court (@UKSupremeCourt) April 30, 2018
Lee, backed by the Equality Commission for Northern Ireland, sued Ashers, claiming he'd suffered discrimination on the grounds of sexual orientation and on the grounds of his political opinion. In 2014, a district judge said the bakery's actions were direct discrimination.
Ashers, which has been supported by The Christian Institute throughout the case, appealed to the Northern Ireland Court of Appeal and, in 2016, lost.
The Lord Chief Justice of Northern Ireland, Declan Morgan, said in his judgment: "The fact that a baker provides a cake for a particular team or portrays witches on a Halloween cake does not indicate any support for either."
The bakers lost their appeal in the #gaycake row today, but was this the correct decision?

— Legal Cheek (@legalcheek) October 24, 2016
Now, following a reference from the Attorney General for Northern Ireland, it's time for the Supreme Court to have its say. While the case has divided opinion (see the poll above) human rights specialist Cooper thinks it will be a hat-trick for Lee. He tells Legal Cheek:
"Lee was demeaned by Ashers bakery. His dignity was denied. We live in a rich and diverse society. If Ashers want to be part of that wider community they have to welcome everyone and provide their services without judgment. Good for Lee for standing up to this Goliath armed only with law, justice and equality. He will win."
While Cooper predicts Lee will win, David Scoffield QC, Sarah Crowther QC and Professor Christopher McCrudden from Queen's University Belfast will be trying to steer the court onto Ashers' side. Robin Allen QC and Tom Royston will appear for the respondent, Lee.
The case will be heard by Ladies Hale and Black and Lords Mance, Kerr and Hodge in the Inns of Court Library at the Royal Courts of Justice. There will be almost 60 seats and six wheelchair spaces available for members of the public who'd like to watch proceedings first-hand, as well as an overflow space that can accommodate around 40 people.
Lee v Ashers is the second case the five justices are hearing during their trip to Northern Ireland.
The five justices yesterday heard arguments in the case of Mclaughlin, about whether Northern Ireland's benefits system for widowed parents is incompatible with human rights law because it does not cover non-married couples.
The Westminster court's short trip to Belfast follows a June 2017 stint in Edinburgh, where the justices heard cases on sham marriages, prison sentences and more. Cardiff is expected to be next on the agenda, the court hoping to remind the public it's a UK court and not a London court.
The gay cake hearing is expected to begin at 10:30am today and will last two days.