Academics, regulators and law firm trainee recruitment & development teams prepare for day-long Wednesday event at Kings Place London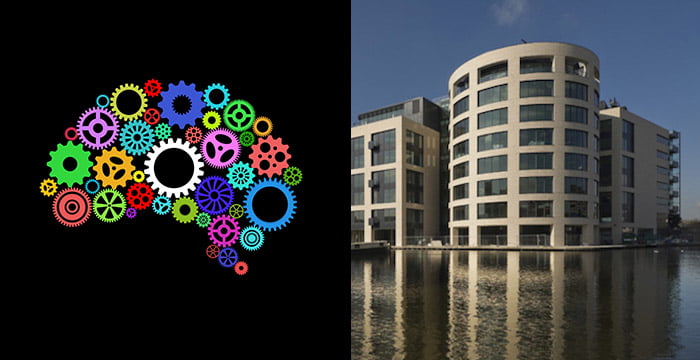 Big hitters from across the legal profession will gather on Wednesday to thrash out what form the new solicitor super-exam should take and whether barrister training should be similarly overhauled, at Legal Cheek's sold-out The Future of Legal Education and Training Conference.
The day-long event at Kings Place London features talks from both Solicitors Qualifying Exam (SQE) architect Julie Brannan of the Solicitors Regulation Authority (SRA) and Bar Standards Board (BSB) director general Dr Vanessa Davies.
Among the academics speaking at the Conference — sponsored by BPP University Law School, and further supported by Neota Logic, STEM Future Lawyers, Hardwicke and Bar Squared — are Durham University Law School dean Professor Thom Brooks, UCL chair of law and professional ethics Professor Richard Moorhead, Leeds University's Professor Andrew Francis, BPP University Law School dean Andrew Chadwick, Birmingham University's Linden Thomas and Chris Howard of King's College London.
Law firm speakers include: Hogan Lovells training principal Crispin Rapinet, Herbert Smith Freehills legal project management lead Mark Collins, Pinsent Masons director of knowledge and innovation delivery David Halliwell, Freshfields chief innovation officer Isabel Parker, Allen & Overy's head of Fuse Shruti Ajitsaria and Reed Smith innovation manager Alex Smith.
And giving their perspectives from other industries will be PwC director of regulatory and commercial disputes Keily Blair, WhiteHat founder and CEO Euan Blair, former Deliveroo general counsel Sam Harper, Institute of Student Employers research analyst Samuel Gordon and Santander UK senior manager of emerging talent Iain Gallagher.
A central theme of the Conference will be the practical implementation of the SQE. In a recent interview with Legal Cheek, Hogan Lovells' Rapinet summarised some of City law firms' concerns about this "very big change", highlighting the maintenance of training standards in particular.
Law schools are already moving to allay these anxieties. Also speaking to Legal Cheek, BPP University Law School head of innovation technology Adam Curphey described the SQE as "a floor on which to build things, not a ceiling".
The University of Law's chief Peter Crisp also expressed this sentiment as he described the SQE as an opportunity "to do something dynamic and innovative" in another recent Legal Cheek interview.
But with a wide variety of SQE courses set to appear on the market, and some undergraduate universities set to adapt their courses to accommodate the new vocational training regime, a lot still remains undecided. Fears about the evolution of a "two-tier" system have been articulated, as have, on the other hand, optimism about lower course costs helping to improve diversity.
The ongoing debate about the SQE, and similar plans to split bar training into two parts, have also sparked lots of wider debate about legal education. A particularly prominent issue is technology, and whether the use of new lawtech software should be embedded to a greater extent into the training of lawyers.
Keep track of all the action on Wednesday via the #legalcheek hashtag.
Comments on this article are now closed.