He was just eight months qualified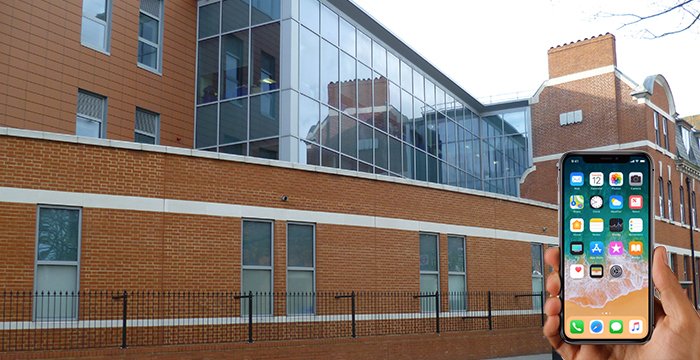 A very junior solicitor has been hauled before the Solicitors Disciplinary Tribunal (SDT) and suspended from practice for misconduct that took place a matter of months after he qualified.
Mohammed Abid was the first in his family to go to university and worked in a warehouse alongside his degree before he was admitted as a solicitor in November 2015. In July 2016, Abid — who was aged 27 and working for Imran Khan & Partners — attended Wood Green police station to see a man who had just been arrested. This man was a hardened criminal with 25 convictions who had just broken the eye socket of a visitor to his home (he'd eventually receive six years in prison for the attack).
During a private consultation, the young solicitor gave the suspect his phone to source his National Insurance number, which was needed to fill out legal aid forms. The suspect then called his partner, a key witness in the case, who was at that time at the police station giving her witness statement.
The SDT's judgment states that Abid didn't intervene when his client said to his girlfriend "don't tell them anything". The SRA's barrister, Andrew Bullock, said "a solicitor of integrity would have taken immediate action at that time to attempt to retrieve the mobile phone and bring the conversation to an end".
As a result of the phonecall, the suspect's partner did not sign the witness statement. The SDT said Abid "had handed a potential weapon to a suspect which he could have used to drive a coach and horses through the prosecution case".
The judgment goes on to say Abid "attempted to conceal his wrongdoing" to police.
A statement from a detective superintendent said that when Abid was asked whether he'd given his client his phone, Abid "looked shocked and animated stating that he had personally made a call to his office". However, shortly after this "momentary act of denial" Abid said he'd allowed his client to use his phone to get his National Insurance number.
Barrister Veronica Ramsden, from Staple Inn Chambers, in mitigation presented the tribunal with testimonial from the director of the firm where Abid had completed his training contract. Mitigation continued:
"The respondent had seen the error of his ways, he had lost his job and would not be able to regain the situation in which he had been because of the stain on his character. The responded accepted that he had shown an appalling lack of judgement for which he apologised."
The tribunal took into account that Abid "had been relatively young and inexperienced at the time" when deciding a sanction. The SDT said Abid's conduct was "far too serious" to just reprimand or fine him, and landed on a six-month suspension. Abid — described as a "person of modest means" who had been earning around £20,000 until he left his firm in 2017 — was ordered to pay costs of £7,320.