Exclusive: New students to start in September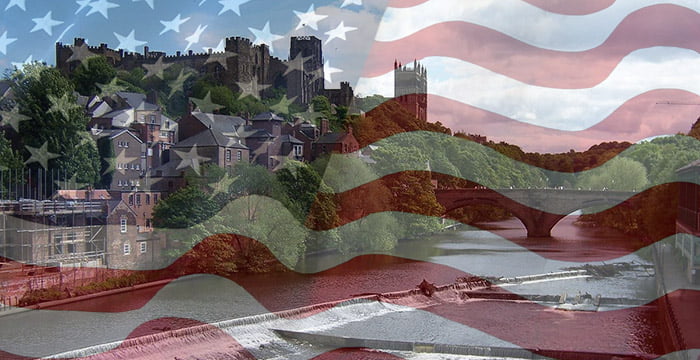 Aspiring lawyers wishing to practise in America can now study for the New York or California state bar exam at Durham University, thanks to a first-of-its-kind partnership between the Russell Group law school and international legal education provider BARBRI International.
From September this year, students can enrol on the 10-month bar exam programme either at Durham or in BARBRI's London campus in Finsbury Square. This first cohort of students in Durham, which BARBRI hopes will be between 20 and 40-strong, will work towards the July 2019 bar exam through a combination of classroom and online learning. Teaching will take place on weekends, which means students can complete the course while studying for their law degree.
Sarah Hutchinson, the managing director of BARBRI International, says:
"BARBRI uses the highest quality and innovative education technology to achieve high pass rates for those studying with us. We're excited to partner with one of the UK's oldest and most distinguished universities to offer students the opportunity to take advantage of BARBRI's expertise and best practices in US bar preparation."
The dean of Durham Law School, Thom Brooks, says: "At Durham University, we take great pride in offering students unique opportunities to sustain a world class global legal education." Brooks, who will be speaking at Legal Cheek's The Future of Legal Education and Training Conference next week, added:
"And with the growing importance of knowing the law and being licensed in more than just one jurisdiction, it makes perfect sense to partner with a company that shares our commitment to both knowledge and student success in an increasing globalized legal landscape."
The cost of the course will be the same as it is currently in London: $6,295, which by today's exchange rate is about £4,650. Aspiring barristers who are studying at or have graduated from Durham will receive a 10% discount on the course.
Across the globe, students wishing to qualify with BARBRI can do so from the likes of China, Israel and Singapore, and closer to home in Ireland and Scotland.