Money diary of a corporate rookie revealed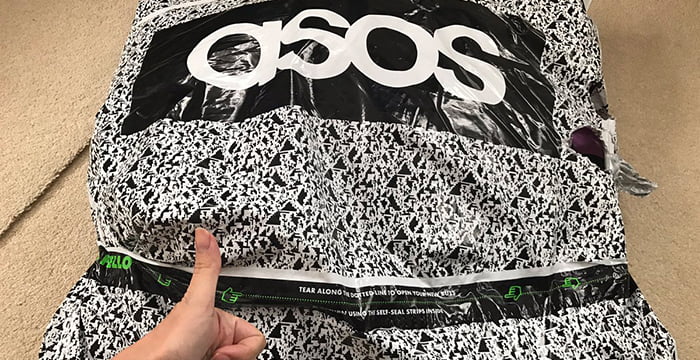 A trainee City lawyer and self-confessed ASOS addict has revealed her mother still foots her phone bill — despite earning a salary of £45,000.
The anonymous 24-year-old rookie has recently graduated and is now working at a "swanky firm" in London, according to a piece she's written in lifestyle website Refinery 29. She adds: "Yes, I have sold my soul to the corporate world."
The trainee, who takes home around £2,580 after tax each month, lives in London with her boyfriend (also a lawyer) and pays £745 per month for her half of the rent. As for her other monthly expenses:
"I try very hard to avoid keeping track of what I spend (usually an obscene amount on ASOS and Deliveroo). I am very generous with money and find stingy people very hard to deal with."
After providing a breakdown of her monthly expenses — including a £135 student loan repayment, £200 towards a Help to Buy ISA and £450 in other savings — she confesses that her mother still covers the cost of her phone bill. The trainee says:
"Yes, I am 24 and yes, my mother still pays for my phone bill (love you Mum). We have agreed that she will continue to pay until my contract is up in a year's time."
This helps free up the trainee to spend, in her words, "a vast amount on drinks with friends after work and food". Other monthly expenses she does cover include: an £80 subsidised gym membership, £9.99 for Spotify, £15 on a Beauty Box membership, £10.42 for a subscription to The Times and £2.49 for storage on iTunes.
Money aside, the newbie solicitor explains life at the corporate coal face is unpredictable and often includes "all-nighters" at the office. She continues:
"It is also highly stressful and there is a lot of pressure. I regularly spend periods of time sitting at my desk mooting the idea of packing it all in and moving abroad. Alas, I don't think I would be able to survive on a reduced salary."
This isn't the first time a lawyer has, anonymously, gone public with money matters.
In 2016, one high-flying City solicitor revealed that she struggles to save despite earning a hefty £72,000 a year. Equating to take home income of £3,184 each month, the London-based international dispute resolution specialist confessed to putting aside just £600. Her monthly spending log includes: housing costs (£950), a cleaner (£72), gym membership (£99), and that all important Netflix subscription (£9).