Charlotte McGing joins vlogging lawyer trend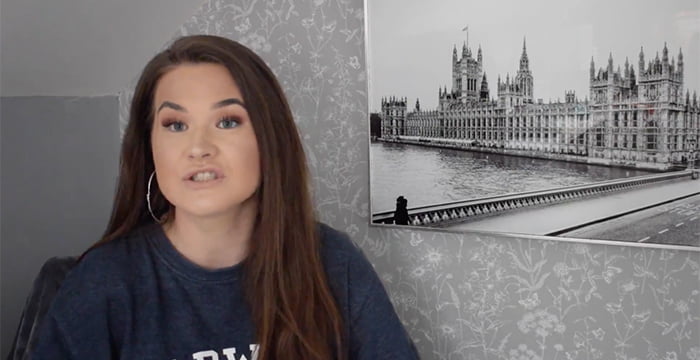 A recent law graduate whose Allen & Overy vac scheme led to a training contract has taken to YouTube to share her tips and advice.
Charlotte McGing completed a vac scheme at the magic circle outfit in December 2016 and will begin her training contract in March 2019. Speaking to Legal Cheek, she says she made the video to help out incoming summer vac scheme students. The University of Warwick graduate continues:
"I try and make my videos as accessible and as informal as possible because I think sometimes the legal profession can seem very daunting to students and I want them to be able to go into their vac schemes with legitimate advice that isn't generalised. I just wanted to make a video that would have helped me when I was at that stage."
Soon-to-be Legal Practice Course (LPC) student McGing gives her advice as five key tips. These include taking "extensive notes" during the work placement and asking for help if you need it. Her bonus tip is to go easy on the alcohol: "This is not a night out with your friends", she says of vac scheme social events.
McGing's video, which you can watch in full below, focuses on her "phenomenal" week-long winter vac scheme at Allen & Overy, during which she sat in the firm's competition department. She has also completed work experience placements at the likes of Berwin Leighton Paisner (now Bryan Cave Leighton Paisner) and Handelsbanken.
McGing is far from the first YouTubeing lawyer.
Chrissie Wolfe, a solicitor at Irwin Mitchell, runs a vlogging channel called Law and Broader which is "aimed at law students or anyone trying to break into the legal profession who is interested in improving their employability". Wolfe's ten-minute clips cover everything from law fairs to effective time management.
Also YouTubeing is University of York law student Ludo Lugnani, whose daily videos give viewers a quick-fire commercial awareness update. Lugnani is seeking a training contract, and says making the videos helps him keep on top of current affairs.
But who says lawyers have to vlog about law?
Katherine Baker, a law student at Durham University, runs a YouTube channel called BeuatyByKat08, which covers topics such as fitness and life advice. Baker, whose channel has almost 30,000 subscribers, will be commencing a training contract at Fried Frank in 2019.