Over 200 industry insiders questioned as part of Legal Cheek's Future of Legal Education and Training Conference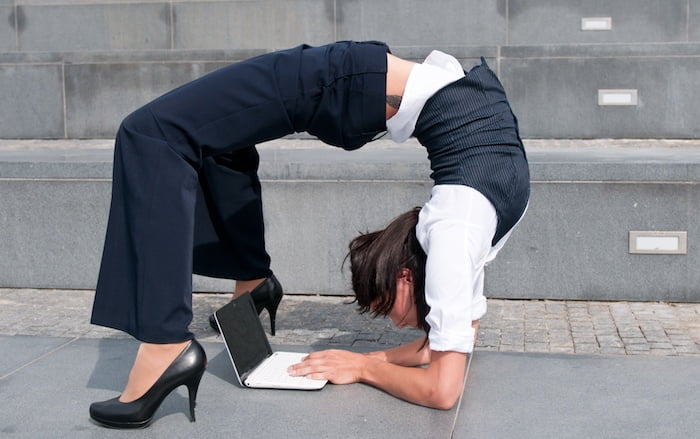 A survey of over 200 law firm graduate recruitment and legal educators reveals what skills and traits firms are looking for more of in their prospective trainees: and the results will surprise you.
The survey, conducted by BPP University Law School during one of the sessions at Legal Cheek's recent Future of Legal Education and Training Conference, reveals that it is "resilience and flexibility" which firms are seeking out, with over 60% of respondents citing this as a top-three skills requirement for the job.
"Written communication" and "commerciality" also secured top three positions, with 43% and 42% respectively. The much-talked-about "tech and digital skills" came in fifth (31%), just behind "time management" in fourth (32%).
Even more intriguing is that the survey also found that there are a number of what might be called more human traits which are seen as "vital" on top of the core skills: these include "emotional intelligence", a good "attitude" and the ability to take personal responsibility for things.
Not only were these elements cited more often than typical lawyer traits such as "attention to detail" and "analytical skills", but also more often than business-related skills such as "project management", "entrepreneurship" and "networking".
For associate roles, respondents were asked what skills were lacking in most associates: their responses were varied but one skill which came up quite often was "leadership". Also cited were: "adaptability", "the ability to delegate", "creativity", "open-mindedness" and "innovation".
Resilience and flexibility are taking centre stage because of the world of law is a world of change, observes Adam Curphey, head of innovation technology at BPP Law School. He told Legal Cheek:
"The Solicitors Qualification Exam, Brexit, deregulation, and new entrants to the market are all major factors [driving change] before we even think about legal tech. There is a growing realisation that the lawyers of the future do not necessarily need to be tech-savvy in a specific area, but have to be ready and willing to adapt to any change and face any new challenge with an open mind and willingness to turn that challenge into an opportunity."
Students will have to demonstrate this resilience somehow. Curphey advises: "Getting involved in different legal projects" and demonstrating that you "are willing to think differently". Curphey continued:
"We have started to see law firms increasingly embrace cognitive flexibility in seeking a more diverse pool of new entrants, seeking STEM students for example who have different ways of thinking from the traditional law graduate; but a good mix is what is needed."
The findings — from a vote taken in the session on skills for the next generation of lawyers — involved specialists in graduate recruitment and legal education participating in the conference. The session included Mark Collins, legal project management lead at Herbert Smith Freehills, and Jo-Anne Pugh, strategic director of programme design and development at BPP University.
BPP are set to release a second report this month following their initial Solicitors Qualifying Exam (SQE) survey in November last year. The follow-on report will give insights from the law firm focus groups held by BPP on what skills new entrants to the legal profession need over and above those required from the narrow focus of the regulator-backed super-exam.