This could get interesting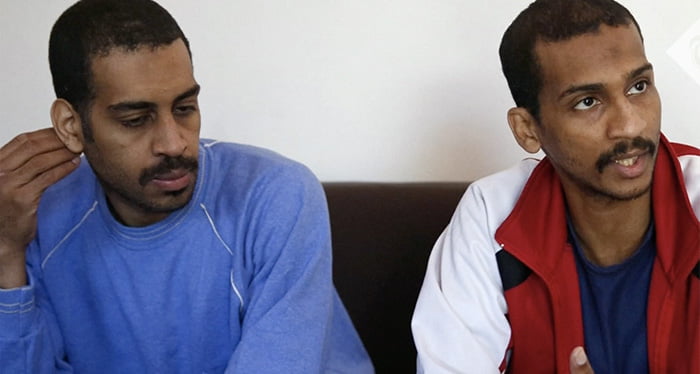 A national charity has launched a crowdfunding campaign to challenge the Home Secretary's decision not to seek assurances from the US that two British ISIS fighters accused of murder won't face the death penalty.
Sajid Javid has been accused of breaking with the UK's decades-long policy of opposition to capital punishment in the case of Alexanda Kotey and El Shafee Elsheikh, two Brits who are suspected members of the ISIS Beatles cell. In a letter leaked to the media, it was revealed that Javid reached an agreement to supply intelligence to help prosecute the men — without getting the customary pledges from the US government that it won't execute them if they are found guilty.
Yesterday afternoon the Howard League for Penal Reform went live with an online financial appeal to fund its campaign to force Javid to reverse his decision in the courts. In less than 24 hours almost £2,000 of the £20,000 target has been raised.
The page slams Javid's actions, stating:
"The Home Secretary has taken a unilateral decision not to seek assurances that capital punishment will not be carried out. This decision was unprincipled, unlawful and outside of his powers."
The launch of the crowdfunding campaign follows Tuesday's announcement by the Howard League that it had taken advice and found that legal action against the UK government on this matter was "feasible".
The day before Howard League boss Frances Crook penned an open letter (embedded below) to Javid which labelled his behaviour "extraordinary" and requested the "immediate retraction" of Javid's own letter to the US attorney general.
I have written an open letter to @sajidjavid pic.twitter.com/FUVciXUy8I

— Frances Crook (@francescrook) July 23, 2018
Kotey and Elsheikh are reported to have been members of a brutal four-man cell of ISIS executioners in Syria and Iraq, allegedly responsible for capturing and executing a series of high-profile Western detainees — and earning millions of dollars in ransom payments.
Nicknamed after the 1960s band because of their British accents, the duo were captured in January and are understood to have been stripped of their British citizenship, sparking a row over whether they should be returned to the UK for trial or face justice in another jurisdiction.
UPDATE: Friday 27 at 09:54 am
The Home Office has now confirmed it has temporarily suspended cooperation with US authorities over the extradition of Kotey and Elsheikh.
The decision comes after lawyers for Elsheikh's mother launched an emergency legal challenge seeking to quash Javid's decision to provide evidence at trial without requesting the customary pledge that the pair would not face execution.
A spokesperson for the Home Office said:
"Yesterday we received a request from the legal representative of the family of one of the suspects to pause the MLA [mutual legal assistance] response. We have agreed to a short-term pause. The government remains committed to bringing these people to justice and we are confident we have acted in full accordance of the law and within the government's longstanding MLA policy."