£18,000 worth of training for this?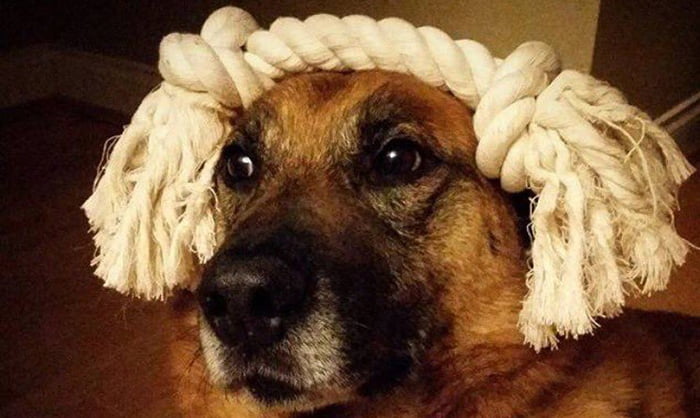 A "highly regarded" London-based silk is looking to recruit an aspiring barrister to walk their pet pooch.
In an example of just how tough bar hopefuls have it, the online advert states that the successful candidate will have recently completed the Bar Professional Training Course (BPTC), and will be expected to complete "non-legal" duties such as "dog-walking and shopping, etc."
Posted to the job site Indeed, the ad claims the "intense position" will provide the successful candidate with "a great lift up to obtaining pupillage".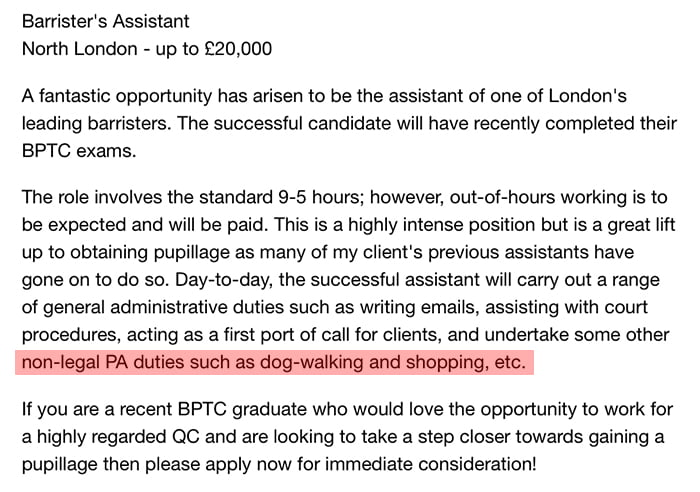 Aside from picking up dog crap and doing the QC's food shop, the pupillage hunter will be expected to carry out a range of more appropriate tasks including writing emails, assisting with court procedures and liaising with clients. The role comes with a salary of up to £20,000 a year.
Securing pupillage is no mean feat. Having forked out as much as £18,000 to complete the BPTC, wannabe barristers then face a battle against the odds to secure training position in chambers.
Earlier this year, Legal Cheek revealed that 2,089 law grads submitted at least one application via the Pupillage Gateway, a rise of 4% on 2017's figure (2,004). Overall the number of pupillage positions up for grabs via the Gateway, a centralised site which allows chambers to post pupillage vacancies, was down from 228 to 224. It's worth noting some sets have their own recruitment timetable and do not advertise through the Gateway.