She's understood to have deals with a betting company and a number of top beauty brands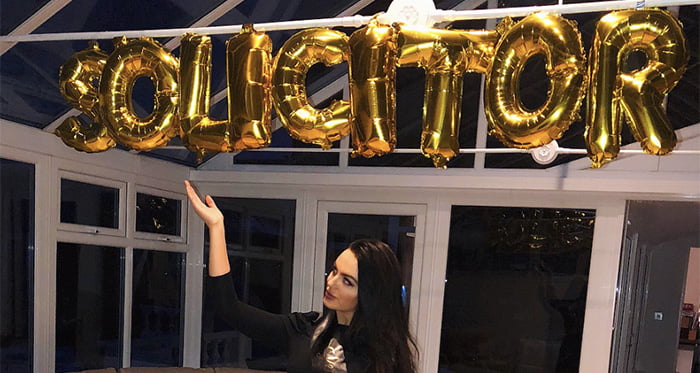 Love Island solicitor Rosie Williams claims to have earned her year's salary in a single month since exiting the villa.
Speaking to BBC Radio's 5 Live show, Williams said: "I've made my year earnings in a month, let's just say that, doing this." So what exactly is this? The 26-year-old solicitor is understood to have cashed in through a combination of event appearances and sponsored Instagram posts with businesses including betting giant William Hill and beauty brand Iconic London.
When the shows host suggested that being a solicitor would have earned Williams a good salary, she replied: "I feel like the legal profession is struggling at the moment".
Williams trained with Manchester law firm Just Costs Solicitors and was only three months qualified when she entered the Spanish villa last month. Despite appearing on our screens for just 16 days, Williams — who has over 700,000 Instagram followers — has shaped herself into a valuable marketing tool for businesses looking to promote their products and services.
News of William's improved earning power comes just days after we spoke to her exclusively about law, love and her plans for the future. When quizzed on why she decided to put her fledgling legal career on hold, the Welsh-born lawyer explained:
"I was putting everything into my job to the point where my salary was not worth the hours I was working. My focus on cases meant that my social life dwindled and I was just not reaping the rewards. It's a bit of a shame that what I worked towards my entire life and dreamt about didn't match up with the reality."
During the same interview, Williams revealed she hadn't ruled out a return to law and is currently in talks to appear on a new legal TV show later this year. The final of the popular reality series aired last night and viewers saw Jack Fincham and Dani Dyer take home this year's Love Island crowns.