New 18-courtroom facility expected to open in 2025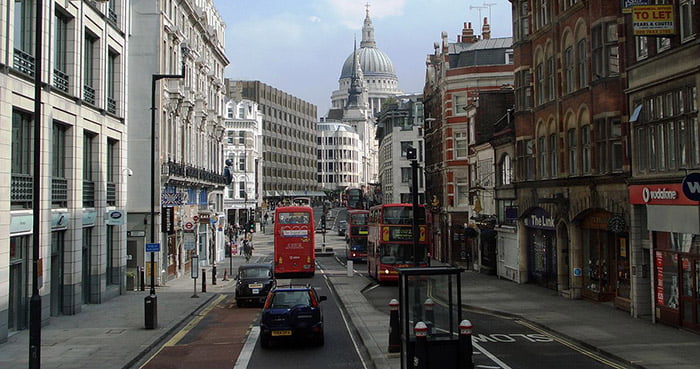 A new courts centre specifically designed to tackle fraud and cybercrime is to be constructed in the heart of legal London.
Developed in partnership with the City of London Corporation and the judiciary, the new "world class" justice centre will house 18 courtrooms as well as a new City of London police station. The mega-court is to be built on the site of Fleetbank House, just off Fleet Street, and will help "reinforce the UK's position as a global legal hub", according to the Ministry of Justice (MoJ).
The facility will replace the ageing civil court, Mayor's and City of London County Court, and City of London Magistrates' Court. The timeline for building the new court is subject to finalising funding arrangements and securing planning permission, however, it's expected to be open by 2025.
Lord chancellor David Gauke, who officially confirmed the plans during a speech at Mansion House in London yesterday, said:
"The flag of English law is flown in countries across the globe, and London already leads the way as the best place to do business and resolve disputes. This state-of-the-art court is a further message to the world that Britain both prizes business and stands ready to deal with the changing nature of 21st century crime."
News of the justice centre's approval comes just months after it emerged that the government splashed £30 million on wealthy PwC consultants to help with its court modernisation programme. This whopping sum is about 9% of the £350 million cut from the legal aid budget.
At the time, Legal Cheek reported that the entire techy courts venture is expected to cost £1.1 billion, which will be spent on, among other things, developing an online system for starting and managing cases, and moving some cases entirely online.