Six-month penalty open to appeal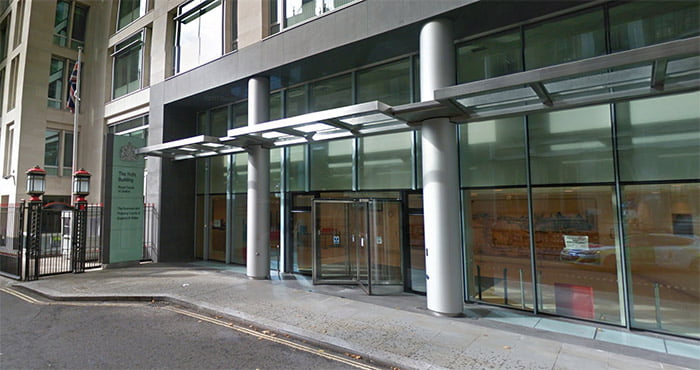 A junior barrister has been suspended from practice for six months after he appeared in court on behalf of a client when he was unauthorised to do so.
The ruling by the Bar Tribunals and Adjudication Service (BTAS) states that Ehi Andrew Ukiwa exercised rights of audience, a reserved legal activity, on three separate occasions in late 2016 before he had started pupillage. Ukiwa's premature appearances related to the estate of a deceased male and took place in Bromley County Court and the High Court's Chancery Division in the Rolls Building (pictured top).
Fast-forward to January 2017 and Ukiwa was back in court again, according to the ruling. Now a pupil barrister in his "first period", Ukiwa exercised rights of audience in the High Court when he was still unauthorised to do so.
According to BTAS, Ukiwa "behaved in a way which was likely to diminish the trust and confidence which the public places in a barrister or in the profession" and "failed to observe his duty to the court in the administration of justice."
Commenting on the tribunal's finding, the Bar Standards Board's (BSB) director of professional conduct, Sara Jagger, said:
"Barristers have to complete pupillage or another form of work-based learning before they can apply to us for a full practising certificate and only those with a valid certificate may represent clients in court proceedings as a barrister. The tribunal's decision to suspend Mr Ukiwa reflects the importance of these rules in upholding confidence in the profession."
Ukiwa was called to the bar by Middle Temple in October 2010 and is a tenant at No. 4 Grays Inn Chambers, according to BSB records. He is now suspended from practice for six months. The tribunal's decision is open to appeal.