He joins 7KBW as an arbitrator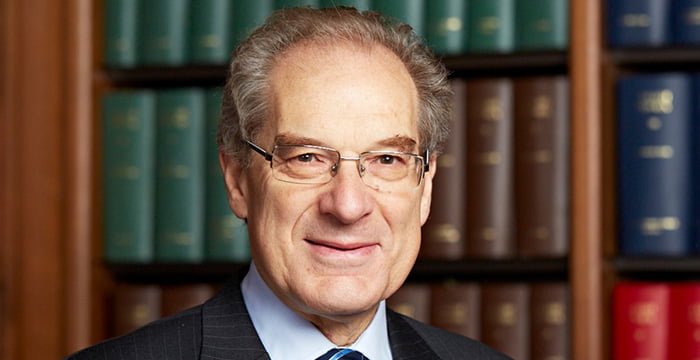 Lord Mance has joined 7 King's Bench Walk (7KBW) following his retirement as deputy president of the Supreme Court.
The 75-year-old, who left the UK's top bench last month after reaching the compulsory retirement age, joins the London-based set as an arbitrator and will cover a variety of cases, including international, commercial and investment arbitration.
It's familiar territory for Mance. Before embarking on an illustrious judicial career, he was a barrister at 7KBW and handled a broad range of commercial work. The Oxford grad was appointed as a commercial judge in 1993, before being elevated to the Court of Appeal six years later. He joined the Supreme Court on its formation in 2009.
Head of chambers at 7KBW, Gavin Kealey QC, said that he was delighted that Mance had chosen to return to his old stomping ground. He said:
"He will feel at home there, even to the point of occupying the same room that he once shared with Andrew (Lord Justice) Longmore when they first started in chambers as barristers. Jonathan Mance can be expected to be in great demand as an arbitrator with his experience, intellect and personality, and we look forward to his being active across a very broad range of work internationally."
As an interesting aside, Lady Justice Arden (Lord Mance's wife) is set to join the Supreme Court later this year. Arden, who grew up in Liverpool and studied law at Cambridge, is one of three new faces, alongside Lord Justice Kitchin and Lord Justice Sales.
Mance's new role follows similar moves by two of his former Supreme Court colleagues.
Last year, ex-Supreme Court president Lord Neuberger joined elite commercial set One Essex Court as an arbitrator. At the same time, his former bench buddy, Lord Clarke, secured himself a similar gig just around the corner at 10 Fleet Street — a small team of arbitrators operating in connection with Quadrant Chambers.