It could lead to a training contract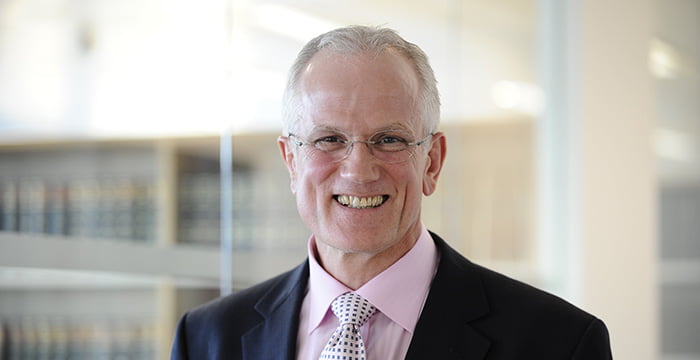 Global law firm Pinsent Masons has launched a brand new social mobility scholarship in memory of its former chairman.
The Kirk Murdoch Memorial Fund will offer financial support, professional mentoring, vac scheme placements and the opportunity to take up a training contract at Pinsent Masons. In memory of Murdoch, who was the firm's chairman for Scotland and Northen Ireland until his death in March 2017, the scholarship aims to encourage students from less advantaged backgrounds to enter the profession.
The 23-office-outfit's commemorative scholarship is closely aligned with the aims of Lawscot Foundation, a charity set up by the Law Society of Scotland. The organisation is currently helping eight aspiring solicitors through their law degrees and will select its second cohort later this year. All eight are the first in their family to go to uni and a number successfully secured a place to study law despite challenging family backgrounds.
However, from next month, Pinsent Masons' annual scholarship will enable one extra student to be supported by the foundation each year. On completion of their law degree (and providing they meet certain performance criteria), the Kirk Murdoch scholar can then go on to apply for a training contract at Pinsent Masons.
Richard Masters, who succeeded Murdoch as Pinsent Masons' chair of Scotland and Northern Ireland, said:
"Kirk constantly challenged people to make the most of their potential and one of his many strengths was to encourage people to be the best they could be and to be brave in taking decisions. With this package of financial assistance, and just as importantly ongoing support and guidance, we hope in time to see Kirk Murdoch scholars enter the legal profession who, quite frankly, would otherwise be denied that opportunity."
Murdoch studied law at the University of Edinburgh and joined Scottish outfit McGrigor Donald in 1976. He was elevated to partner in 1982 and served as managing partner and later senior partner. Following the firm's tie-up with Pinsent Masons in 2012, Murdoch became chair of Scotland and Northern Ireland. A role he held until his death last year.