One associate-to-be is on a fixed term contract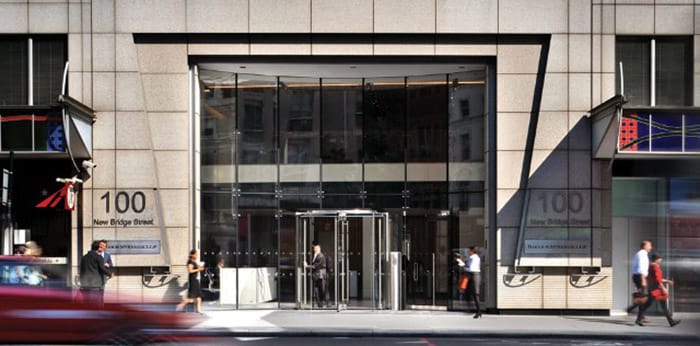 The London office of global law firm Baker McKenzie has revealed its autumn retention score.
The 77-office-outfit today confirmed that all 14 trainees due to qualify this September will be taking up newly qualified (NQ) positions at the firm. One of those is on a fixed term contract, handing the outfit a score of 93% or 100%, depending on how you read its figures.
Three newbies will join the firm's information technology & communications department, while M&A, finance, dispute resolution, intellectual property and tax will gain two soon-to-be associates each. The remaining rookie will be qualifying into EU, competition & trade.
Commenting on the news, Baker McKenzie training principal Arron Slocombe, said:
"We are pleased to announce that we will be retaining 100% of our trainees in September 2018. This is a reflection of Baker McKenzie's commitment to retaining the best talent and demonstrates the growth of the firm. We are thrilled with the 100% acceptance rate from our trainees, who are embedded in the culture of our firm. Trainees accepted roles in both transactional and advisory departments."
As can be seen on Legal Cheek's Firms Most List, Baker McKenzie's newest recruits will start on a recently improved salary of £77,000. This puts them on a pay par with their opposite numbers at Norton Rose Fulbright, and just below fellow City players Hogan Lovells (£78,000), Travers Smith (£78,500) and Linklaters (£78,500). Trainees currently earn £45,000 in year one, rising to £49,000 in year two.
The global megafirm — which offers up to 33 training contracts annually — is one of the City's more consistent retention performers, having previously posted results of 82% (14 out of 17), 94% (15 out of 16) and 81% (13 out of 16) in the last three rounds.
Turning to Baker McKenzie's performance in our Trainee and Junior Lawyer Survey, the firm secured A*s in two categories, quality of work and social life, and As in training, peer support, partner approachability and perks. The results from the new Legal Cheek Trainee and Junior Survey 2018–19 will be revealed next month.