New scheme will run alongside firm's conventional training contract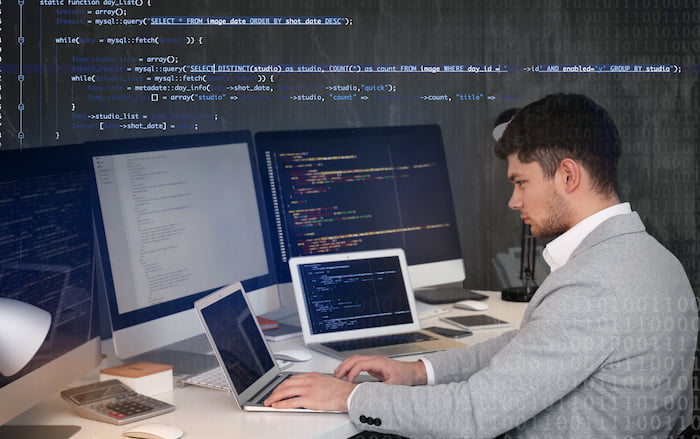 Magic circle giant Clifford Chance (CC) has unveiled a new training contract specifically geared to students with an aptitude for technology.
The programme, for which applications have opened this morning, will lead to qualification as a solicitor. Five places are available. It will run alongside CC's much larger conventional training contract, onto which the firm recruited 80 students last year. Legal Cheek understands that pay across both programmes will be the same.
According to CC, the lawtech training contract will mirror the structure of a regular training contract but will see trainees given time away from fee-earning to gain specific lawtech exposure. More broadly, there will be a focus on how lawtech and digitisation are revolutionising the legal working environment.
Upon qualification, lawtech trainees will have the opportunity to join one of Clifford Chance's main practice areas of finance, corporate, capital markets, litigation & dispute resolution, real estate, tax, pensions and employment.
Commenting on the new initiative, dubbed 'IGNITE', CC regional managing partner Michael Bates said:
"Law tech is changing the face of our industry and we want to be at the forefront of that change. We're committed to driving a culture that embraces digital thinking across each of our practice areas and we hope that these trainees will go to make significant change in their practice areas upon qualifying. IGNITE will attract talented candidates who are passionate about both law and technology. Bringing new thinking into the firm in this way is central to our vision of being the global law firm of choice."
The new scheme is open to law and non-law students of all disciplines, with the firm stating that it is "designed for individuals that have an appetite for technology areas such as fintech, coding and AI [and] an ambition to become a qualified lawyer". We are told that "candidates will need to be able to convey a genuine passion and interest for tech and innovation, and provide examples of how they have redefined a process by thinking differently, or demonstrate a relevant background based on the projects they have completed, or courses studied."
So that could mean someone who studied humanities at university while developing an app outside of their studies, or a science, technology, engineering and maths (STEM) student looking to convert to law. With this in mind, we reached out to Bláithín Dockery, president of Imperial College London's Student Law Society. She said:
"Clifford Chance's IGNITE program will be particularly exciting for STEM students with an interest in a legal career, as it will focus on developing an expertise in areas that many of these students will have pursued during and outside of their studies. The introduction of a tech focus to a traditional training contract will also attract students who had been put off of a legal career due to a perceived antiquated image."
CC's lawtech training contract comes on the back of last month's announcement that it is developing a tech-focused internship for some of its future trainees in conjunction with London start-up Lexoo. It also follows fellow magic circle outfit Allen & Overy's March announcement that it was launching a lawtech graduate recruitment scheme. However, the A&O programme, which also targets STEM students, results in a project management rather than solicitor qualification.