Was it justified?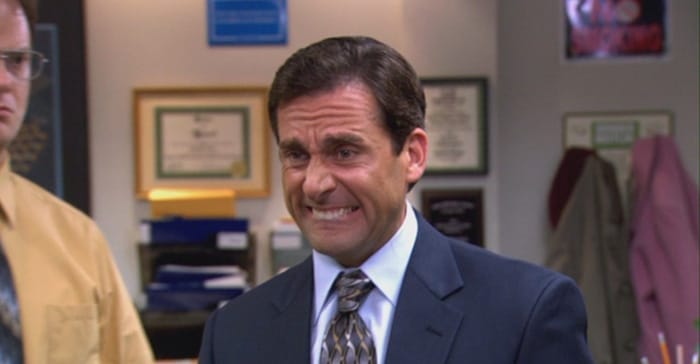 Vacation scheme rejection emails aren't great. Clichéd phrases such as "thank you for your interest" and "we had a lot of high-quality applicants this year" are enough to bring even the most resolute of aspiring lawyers to tears.
So when a law firm fires off a particularly brutal rejection email it does leave you asking 'why rub salt into the wound?' — after all, law students are humans too. Take this next story, for example, courtesy of US legal website Above The Law.
One plucky Harvard law student secured an interview for a summer associate role (essentially a long vac scheme) with US law firm Edelson, a Chicago-based outfit specialising in group actions and consumer protection. Then during the course of trying to arrange a suitable interview time — and seemingly without warning — the firm hits the unnamed student with this line:
"At this point, I think bringing you in for a callback interview would be a waste of your time, and ours."
The harsh missive (in full below) has since made its way onto a law meme Facebook page, racking up over 700 likes and hundreds of comments.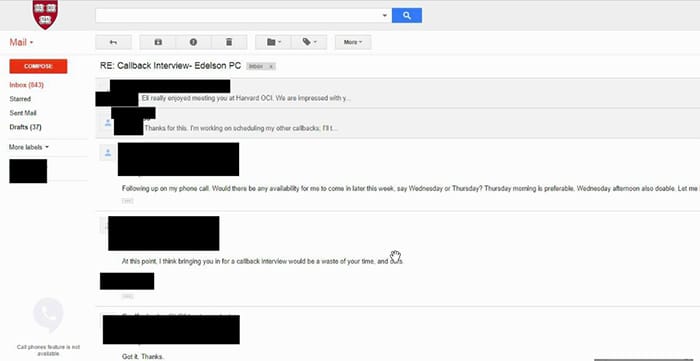 So what went wrong?
Well, Edelson's founder, Jay Edelson, has now given the firm's side of the story. In a lengthy comment issued to Above The Law post-publication, Edelson claimed the Harvard-goer had been previously rejected by the firm after he allegedly showed up "about 5 minutes late" to his interview and "wearing sweatpants". Edelson continued:
[Student] sought to interview with us again at OCI this year. At the urging of our favourite Harvard Law professor, we gave him a clean slate. He amazingly showed up late again but otherwise did a very good job at the interview. He was smart, thoughtful, and prepared. The summer associate committee (me included) was very split on what to do. We like smart prepared people. We don't like people who come across as entitled, which was one read of his behaviour to date.
Edelson goes onto explain that the firm sent the student a letter inviting him for a callback interview, and received a response four days later saying, in essence, that he would get back to them with some dates that worked. According to Edelson, over two weeks passed (and about 3 weeks from the initial letter) before the wannabe lawyer got back in touch with some suitable dates. "At that point, it was clear that [student] was not a good fit," Edelson added.