Two months after representatives from both firms met in London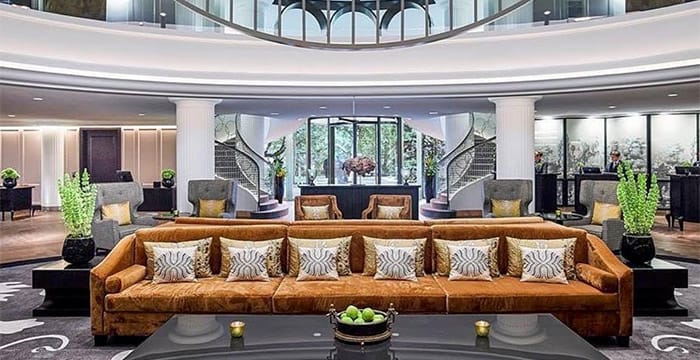 Senior lawyers from Allen & Overy (A&O) and US outfit O'Melveny & Myers met at a plush five-star hotel in Frankfurt yesterday as discussions over a possible transatlantic merger between the duo gather momentum. If given the go-ahead, the tie-up would create a new global law firm with over 3,000 lawyers and combined revenues north of £2 billion.
It has now been reported that Bradley J. Butwin, O'Melveny's chairman, was part of a group of lawyers from the Los Angeles-headquartered outfit that flew into Germany this week to hold further talks with A&O representatives. According to Legal Week (£), yesterday's meeting took place at the plush five-star Sofitel Frankfurt Opera hotel.
News of the meet-up comes just two months after it was reported that O'Melveny partners had jetted into London to hold talks with A&O's top brass. Speaking at the time, a spokesperson from A&O told Legal Cheek:
"We have been clear that developing our presence in the US is a priority for us and that we have spoken to a number of law firms there. However, we do not have any developments to announce and would reiterate that we won't comment on any particular firm until the right time."
The latest report claims there has been an "increasing amount of contact between both firms in recent weeks", however "a date to vote on a potential deal has not been set". Speaking anonymously, one A&O partner in Germany reportedly told the website:
"I couldn't give you a sense if people are against it or in favour — it's not really tangible for us yet."
The Frankfurt meeting comes on the back of a strong set of financials for A&O. Profit per equity partner (PEP) at the magic circle player jumped by 4% to £1.64 million, while revenues rose steadily to £1.57 billion. Net income hit £690 million, an uplift of 3%.