Mark Wahlberg's routine: the law student version
9:30am — miss land law lecture
This week Hollywood actor Mark Wahlberg sent social media wild as he revealed his punishing daily routine.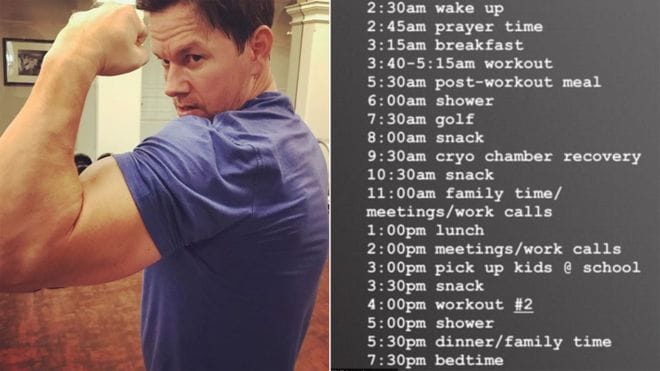 According to his daily schedule, the 'Transformers: The Last Knight' star begins his day at 2:30am where he will spend most of it working out and eating until he calls it a night at 7:30pm.
A host of mock versions have since been created in response to Wahlberg's post. Here at Legal Cheek we've devised our own schedule for the daily life of a law student.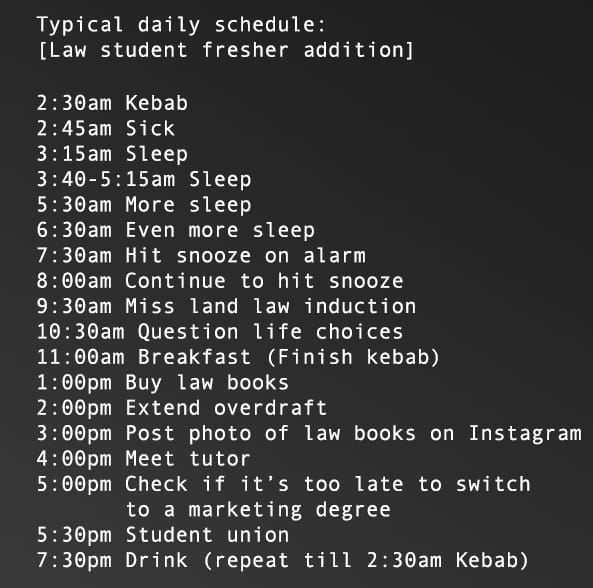 Follow Legal Cheek on Instagram.