Two male and three female justices will hear a case next month in gender equality milestone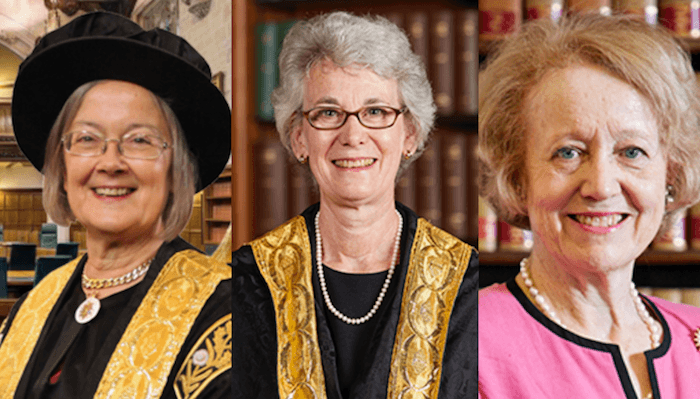 Legal history will be made next month with the first ever female majority on a Supreme Court case.
Three of the five judges hearing the case of Re D on 3 October will be women — the first time this has happened in the UK's highest court or its predecessor, the House of Lords.
The milestone is made possible by the addition of a third female judge to the ranks. Lady Justice Arden, who sits on the Court of Appeal, will step up to the top bench on 1 October along with Lord Justice Kitchin. The Supreme Court can sit with a minimum of three judges but in practice always has five or more per case, meaning that the court needed three female judges in post for a female majority to crop up.
Arden will team up with Supreme Court president Lady Hale and third female justice Lady Black to decide Re D, a deprivation of liberty case about a vulnerable 16-year-old boy.
Lady Hale, now Supreme Court President, became the first ever woman to be appointed to the country's highest court when she became a Law Lord in 2004. The Beyoncé of the legal profession, Hale was a member of the inaugural Supreme Court when it was created in 2009 and was joined by Lady Black last year. Arden's addition makes three out of 12.
Hale has previously spoken out about the lack of female representation in the upper ranks of the judiciary, saying that women are still "seriously underrepresented" at the top.
Research published last year showed that the UK has one of the least diverse senior judiciaries in the world. Other courts in the English-speaking world are yet to have a majority-female bench, but New Zealand reached that milestone last year and the Supreme Court of Texas managed an all-female bench as long ago as 1925.