He stepped down from the UK's top bench last year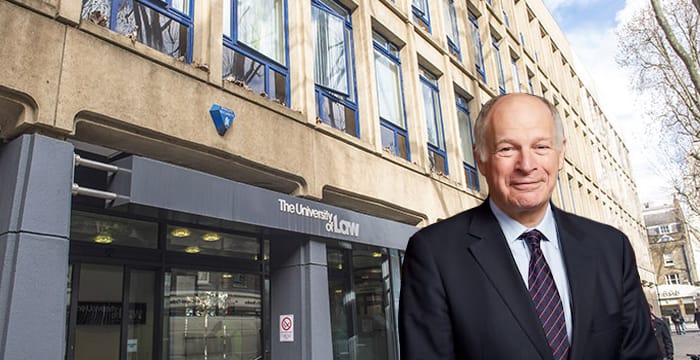 Former Supreme Court president Lord Neuberger has been appointed the new chancellor of The University of Law (ULaw).
The law school giant confirmed this morning that Neuberger's new role will see him represent the university and provide professional and academic insight as an expert in the legal world. Students will also get a chance to meet the man himself, with ULaw confirming that the former Supreme Court supremo will preside over graduation ceremonies and formally award degrees to graduates.
Neuberger succeeds CMS partner Dame Fiona Woolf who was appointed as inaugural chancellor of ULaw in 2013. Woolf served as the Lord Mayor of London between 2013–14 and is a former president of the Law Society of England and Wales.
Commenting on the big name appointment, professor Andrea Nollent, vice-chancellor and CEO of ULaw, said: "I am honoured to welcome Lord Neuberger as our Chancellor. His exceptional experience and exemplary career will provide inspiration to our students." She continued:
"The University of Law is delighted to benefit from the tremendous knowledge and experience that Lord Neuberger has developed and applied throughout his career. We are also deeply grateful to Dame Fiona Woolf for her inspiration and guidance over the last five years. At The University of Law we are wholly committed to improving and broadening outcomes for our students, through our academic offer and expert leadership. Under Lord Neuberger's chancellorship, we will further develop our position within the education sector to benefit both our students and our professional partners."
Neuberger has shown no signs of slowing down since stepping away from the Supreme Court spotlight.
Legal Cheek reported last November that the 70-year-old former barrister had joined One Essex Court as a commercial arbitrator. Widely considered to be part of the bar's answer to the magic circle, the London set specialises in areas including commercial litigation, banking and company law. Several months later, Neuberger revealed he was hitting the road and paying visits to some of the country's state schools and non-Russell Group universities to encourage students to apply for training contracts and pupillages.
And who can forget Neuberger's spell as London cabbie? Yes, that's right, his Lordship was even on hand earlier this year to ensure we made it to our glitzy awards ceremony on time.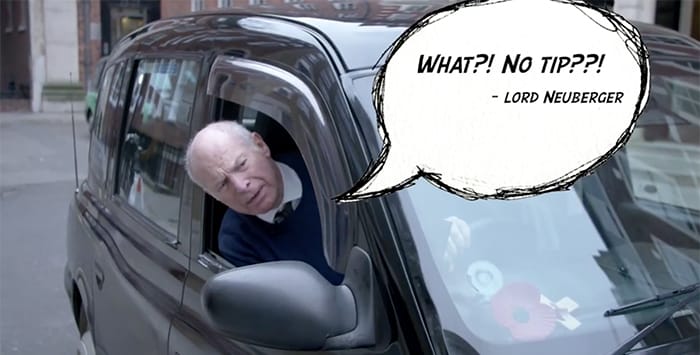 A celebration event to formally welcome Neuberger into his new role at ULaw will be held later in the year.