8 horrors of being a law student
From petrifying printing costs to soul-crushing training contract rejections — law school can be a scary place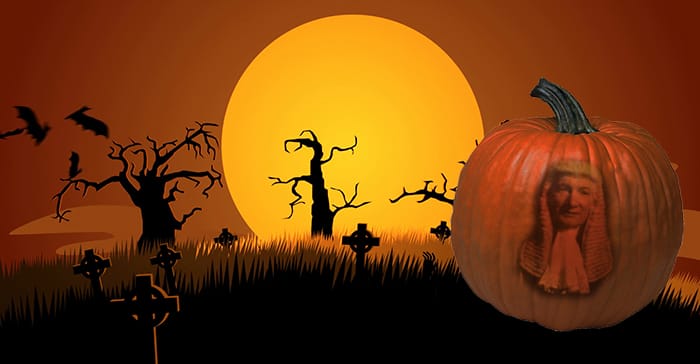 Halloween means tricks, treats and fun size Haribo bags galore. But when you're a law student, your ever-increasing workload might seem even more terrifying than the witches, ghosts and ghouls parading the night-time streets. Here are eight hair-raising horrors every law student will be able to relate to this Halloween.
1. The dreaded 9am lecture
An early start might have seemed doable back when you were starting out as a fresher, but you'll quickly resort to setting up multiple alarms just to make it to that 9am land law lecture.
2. Scary law school library fines
At some point, you'll be hit with a bill longer than your reading list and realise that trying to convince the librarian to waive your fee is like drawing blood from a stone. Can that overdue equity and trusts textbook that has been sitting on your shelf since reading week really be costing you 75p a day?
3. Petrifying printing costs
In order to avoid lugging around heavy textbooks you'll consider using printouts. But you'll quickly realise the cost of printing out a 192-page court judgment makes neither economic (or environmental) sense.
4. The horror of forgetting to do your seminar prep
Sooner or later you'll show up to a seminar unprepared only to be asked to explain why the second limb of the Ghosh test was overruled. Eyes on you and unable to answer, you'll curse yourself for not doing your reading the night before.
5. The agony of trying to work out the ratio decidendi of a Lord Denning judgment
No other judge will mark the memory of law students quite like Lord Denning. His colourful judgments and wild dissents brought life to a subject often viewed as rule-based and dry. However, ask a law student to work out the ratio decidendi (the rationale for the decision) and watch them break out in a panic-filled cold sweat.
6. Terrifying EU case law names
Can we just call it the 'direct effect' case rather than Van Gend en Loos v Nederlandse Administratie der Belastingen?
7. The ghastly Watson Glaser test
You'll realise that not only do you have to ace the law to get your foot in the door of a top law firm, you'll also have to scrub up on your critical thinking skills.
8. Soul-crushing training contract rejections
After toiling away hours of your time crafting the perfect training contract application, your heart will sink when you receive your first letter of rejection.
Happy Halloween! ?