'What a forkin nuisance!'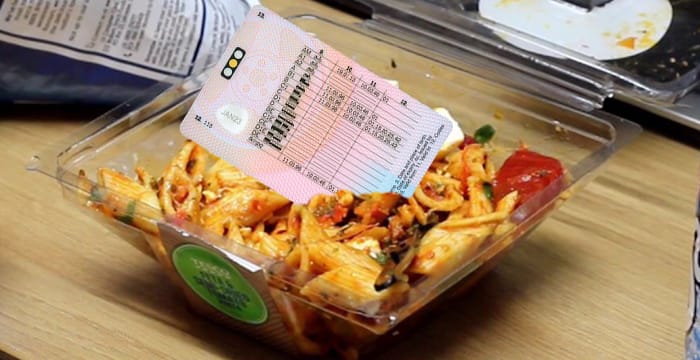 A barrister reportedly ate his lunch with a driving licence earlier this week after court security allegedly confiscated his fork.
Guy Bowden, a criminal barrister at London's Red Lion Chambers, took to Twitter this morning to reveal that a colleague of his had used his plastic driving licence to eat his pasta-based grub.
Bowden did not reveal the identity of his colleague, however, did tell Legal Cheek that it occured at Kingston Crown Court (yes, Kingston Crown Court of mad meal deal fame).
Yesterday I watched a colleague eat pasta using his driving licence as he couldn't get a fork through court security. #lifeatthebar

— Guy Bowden (@BarristerGuy) October 4, 2018
Rounding off his tweet with the hashtag #lifeatthebar, Bowden's bizarre (yet completely believable) online anecdote garnered several responses from lawyers.
Saira Ramadan, an employment specialist at Capsticks, suggested a couple of pens would make excellent emergency chopsticks.
2 pens as chopsticks?

— Saira Ramadan (@saira_ramadan) October 4, 2018
Law student and aspiring barrister, Chris Wallace, recalled the time an overzealous security guard confiscated his pencil.
After taking 10 mins looking through my bag and pulling out a plastic knife for confiscation (I got a chit for it) I made the mistake of saying it would be more lethal to stab someone with a pencil. No stationery for me…

— Chris Wallace (@ShootTheDrummer) October 4, 2018
Another user couldn't quite believe what she was reading.
Please tell me this is a joke??

— Victoria Blunt (@bluntvic) October 4, 2018
While criminal solicitor Steve George couldn't resist a cheeky fork-based gag.
What a forkin nuisance!

— Steve George (@LEGALBEAGLEOK) October 4, 2018
HM Courts and Tribunals Service (HMCTS) has been approached for comment.
This isn't the first time the alleged actions of court security staff have graced the pages of Legal Cheek.
Earlier this year, we reported that Adam King, a barrister at QEB Hollis Whiteman, had revealed on Twitter that a colleague of his had to conduct a hearing in bare feet after she had her shoes confiscated by guards for being "too spiky". Following enquiries, HMCTS said it was unable to "evidence of this" and stressed "it isn't policy to confiscate shoes.
In March, 42 Bedford Row family law barrister Siân Smith tweeted that her plastic knife and fork had been nabbed by security, while late last year an academic claimed one of his law students had their notebook confiscated by court staff.