British lawtech entrepreneur launches app that lets you swipe right to 'sue anyone'
Legal action for the Tinder generation?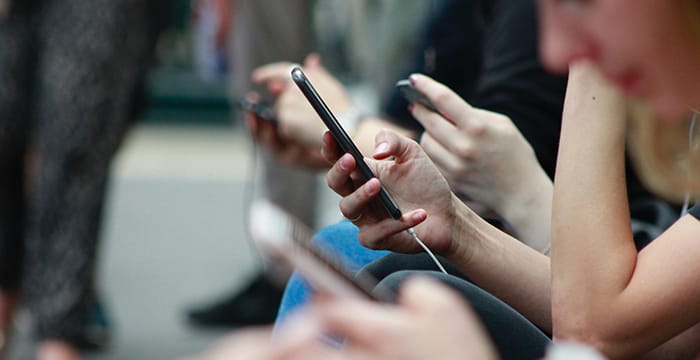 A British lawtech entrepreneur has launched a new app that allows members of the public to "sue anyone" with the swipe of a button
Joshua Browder, a computer science student at Stanford University, California, burst onto the legal scene in 2016 with the launch of his pioneering DoNotPay chatbot. At the time, Legal Cheek reported that the platform can help members of the public with the likes of parking ticket appeals and travel delay compensation.

It would now appear Browder's initial online offering was simply a stepping stone for bigger and better things, with the 21-year-old computer whizz taking to Twitter yesterday to unveil a brand new app with 15 different services.
One of the apps more eye-catching legal features is the ability to bring a small claim for up to $25,000 (£19,000) at the press of a button. According to Browder, the app will generate the legal documents, provide a script to read in court and even develop a strategy if the defendant challenges the claim.
Sue anyone by pressing a button for up to $25k. The app generates everything, from filing documents, a script to read in court and even an entire strategy for when the defendant tries to challenge you. (2/15) https://t.co/gOgCcxDrbJ

— Joshua Browder (@jbrowder1) October 10, 2018
There is also an interesting feature for those who use ride-sharing platform Uber. Again according to Browder, the app can calculate the appropriate distance on journeys taken and allows the user to automatically challenge the fare if the driver takes a wrong turn.
Other services include the ability to "instantly max out" your security and privacy settings on social media, sue businesses following data breaches and request delivery fee refunds when your package arrives late. While the app is initially only available to those living in the US, Browder has said it will launch in the UK after he secures "some final legal approvals".
Speaking to the US website LawSites, Browder said:
"Our goal is for the most simple legal issues to be handled entirely by robots and technology, so the average consumer will never have to know what a lawyer is. Meanwhile, lawyers will be freed up to handle really important issues."