Six thousand descend on Italian capital for week-long law 'mingle-athon'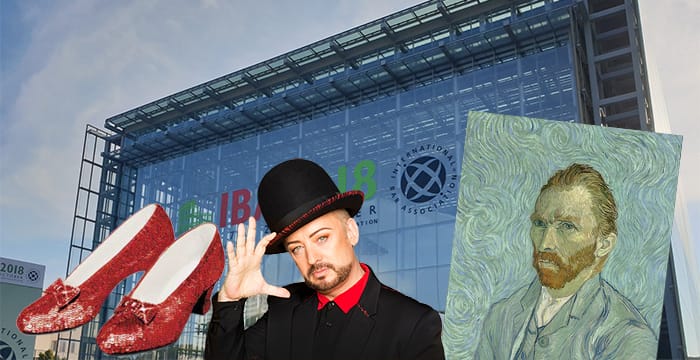 Lawyers specialising in art theft are definitely at the glamorous end of the practice area-spectrum. So it was no surprise to hear from a special agent of the Federal Bureau of Investigation (that's the FBI) on stolen art, antiquities and other cultural artefacts around the world, at a session on art recovery at the International Bar Association's (IBA) Annual Conference.
Special Agent Elizabeth Rivas told a room packed full of international lawyers how her department had recently made headlines when it recovered those ruby slippers from the legendary musical, the Wizard of Oz, stolen 13 years ago from the Judy Garland Museum.
Not all art work is so lucky, Rivas tells us. The Isabella Stewart Gardner Museum in the US suffered a heist 27 years ago when its alarm went off and two individuals disguised as police officers responded as if they were real police, tied up the security guards and stole major works of art, cutting the paintings from the frames. Rivas is candid: because there are rules limiting how long after a theft you can arrest an individual, the FBI has run out of time: "This remains an unsolved case."
Art law has civil and criminal elements where lawyers may represent the original owners, such as museums or private collectors, as well as art dealers or individuals who may have found themselves owning a piece of art which has, in its history, been stolen.
UK lawyer, Mark Stephens, partner at Howard Kennedy in London, also on the session's panel, has represented a number of clients who have discovered that their favourite pic is actually stolen goods. He said: "You have to convey the message that the client is going to have to pass the [painting] back, particularly art looted by the Nazis."
He gives the example of 1980s pop star, Boy George, who bought a Christian icon 25 years ago which originated in a Cypriot church but which was looted after the invasion of Cyprus by Turkey. Stephens explained: "When Boy George found out, he personally took it back to the church. He got no compensation for that."
Two other famous examples cited by Stephens are legendary actress, Elizabeth Taylor, who was given (by her art dealer father, Francis) a Van Gogh painting that had, several owners before her, been stolen. Similarly, musicals impresario, Andrew Lloyd Webber, had to enter into a financial settlement over concerns that a Picasso, 'The Absinthe Drinker' (pictured below), owned by a foundation he had started, had actually at some point been swiped from the Jewish family who may have owned it before the Nazi regime.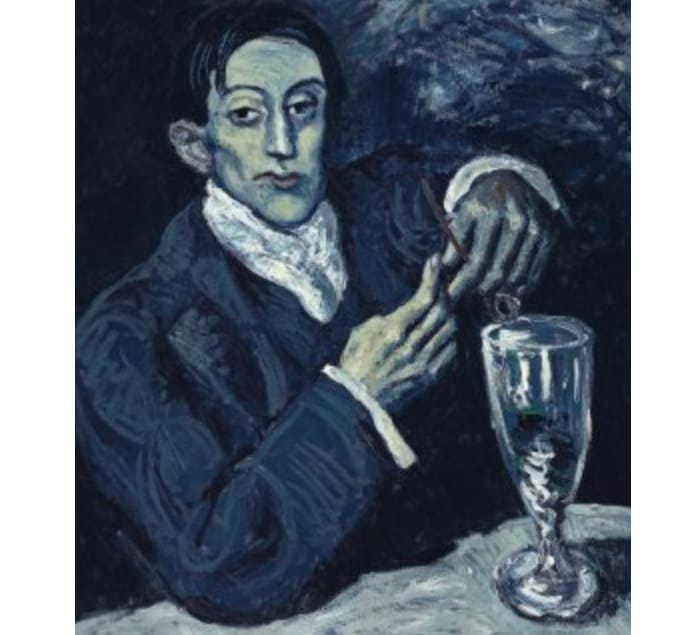 The session on stolen art is just one of hundreds of sessions taking place this week as part of the IBA conference in Rome. Six thousand lawyers from all over the world are gathered for the annual mingle-athon where they get together to talk about their practice areas, a bit, and network, a lot.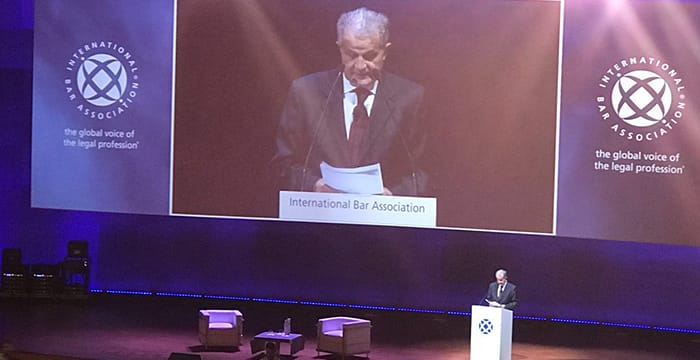 The conference was opened by Romano Prodi, former President of Italy and one-time president of the European Commission, who delivered a hard-hitting opening address to the conference on the current threats to liberal democracy as traditional political parties fail to tackle the challenge of global inequality.
Polly Botsford will be reporting all week from the International Bar Association's annual conference in Rome.