Julia Salasky talks law and business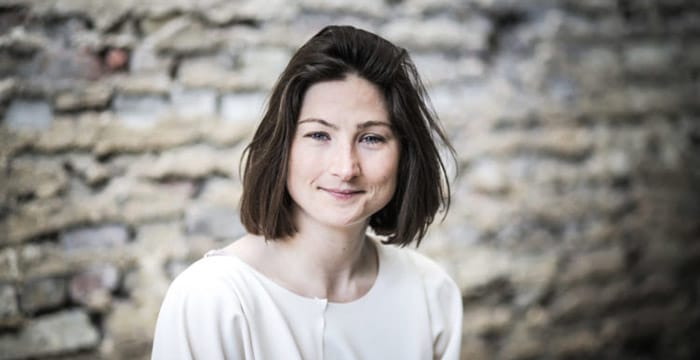 They say that knowledge is power: "One secret I've learnt," founder of legal crowdfunding platform CrowdJustice Julia Salasky, reveals, "is that Supreme Court copying costs can be, like, £6-7,000 pounds!"
Speaking to David Burgess, head of media law practice Reviewed & Cleared, in the first episode of the Legal Entrepreneurs Podcast, Salasky opens up about her journey from commercial litigator to businesswoman and champion of access to justice.
Salasky set up CrowdJustice just over three years ago. Through the site, a person facing a legal issue without the disposable income to cover the legal fees can, with the guidance of a lawyer, set up an online page on it to raise funds from their family, friends and the broader community. As Salasky puts it:
"It's about bringing people together around legal issues. People can get behind an issue and participate in the legal system and that was inaccessible before."
CrowdJustice is a game changer. It doesn't dish out legal advice nor does it provide legal aid. What it does do is "provide transparency and access" where "legal services are opaque and expensive".
It's a carefully vetted process. Salasky's 15-strong team of lawyers, technologists and campaigners, have "robust checks" in place to ensure that the lawyer instructed to a case is compliant. The funds are then transferred to the lawyer's client account and the case moves forward.
When a user of the site wins a really big case or achieves change — "that's a great achievement," for Salasky. She continues:
"It feels super profound to have played a very small part in that and sometimes the whole team will go down to court if there's a big hearing."
Previously an associate at magic circle outfit Linklaters, the self-confessed "risk-hungry" lawyer's longing to "make a difference from the ground level up" soon took over. After a stint working for the United Nations in Vienna, Salasky took sabbatical leave. It was during that time that CrowdJustice was formed.
Making the move from lawyer to entrepreneur was a steep learning curve. "I strived for perfection in my legal career and was almost super-comprehensive about things," says Salasky. But the now-CEO soon learned that business needs are different and you have to think about a whole host of factors, for instance, cost (i.e. watching out for the copying costs at our top court!): "Clients don't want a three-page memo — they want three bullet points… Lawyers want to explain the reasons behind a decision but when there are so many decisions to be made every day, that takes up time", Salasky says.
What's next for the Chancery Lane-based crowdfunding company? Growth, Salasky tells Burgess, particularly in family law cases where a large proportion of parties have to represent themselves as litigants in person.
You can download the Legal Entrepreneurs Podcast for free via SoundCloud and iTunes.