Media lawyer Matt Himsworth opens up about the freedom running your own business can bring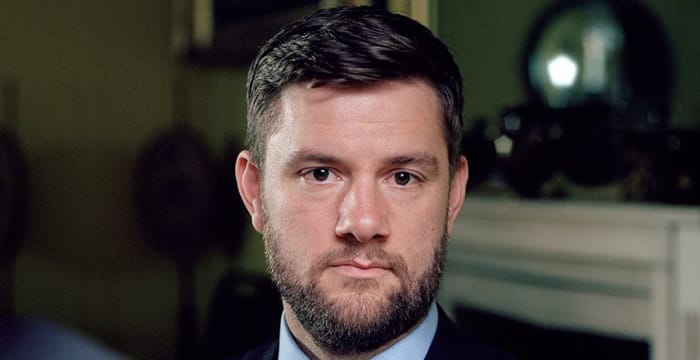 Fresh from a recent merger, reputation law firm Himsworth Scott is growing at a rapid pace. Founded at the beginning of last month, it is "aggressively hiring" and seeking "good quality associates" to meet its large appetite reflected in the huge work pile currently on its plate.
Leading the way is co-founder Matt Himsworth and former senior associate at international reputation and privacy consultancy Schillings. Speaking in the latest episode of the Legal Entrepreneurs Podcast, Himsworth expresses his desire to build a "mini empire" with a strong focus on "freedom". Responding to this, interviewer David Burgess, head of media law practice Reviewed & Cleared, playfully reassures listeners that Himsworth is not bearing blue face paint in a Braveheart fashion.
For Himsworth, the decision to set up his own law firm stemmed from the desire to have "the freedom to make your own decisions, to do the work you want to do… and to service the client in the way that you want to service the client."
In practice, this has translated into Himsworth Scott taking a hands-on approach to building strong relationships with its clients. "There's only so far you can go with being a libel firm that sues people or defends people who are being sued. So we believe in long, strong relationships. Being there for the long-term objectives of our clients and being part of that client's business," Himsworth tells Burgess.
On a personal level, Himsworth's newfound 'freedom' means having more control over his work-life balance. He admits that he missed "a lot of the first three years" of his daughter's life due to work commitments while at Schillings. "I'm very much a family man and wanted to be a father that was actively involved in my kids' life — and there were times when this was being taken away from me," he reflects.
It was shortly before the birth of his second child that Himsworth decided to leave Schillings where he had been for ten years. He set up his eponymous firm, Himsworths Legal, in 2012. The niche legal consultancy initially operated from his backroom in Hertfordshire, but quickly garnered a number of clients in the sports industry, including top-notch premier league football clubs. Then opportunity knocked. Himsworth realised that his friend, Chris Scott, a former partner at Schillings, could add value to the business. As a result, Himsworth Scott was born.
Now that Himsworth enjoys greater flexibility over his work-life balance, he does admit that like most lawyers, he has trouble switching off. "I'm not a relaxer!" he says. But this work ethic is something that Himsworth is "perversely proud" of and is a testament to his entrepreneurial character.
"I'm contactable by my clients at all times, I'm really responsive. A football agent, a football club, a FTSE 100 business or a high-net-worth individual knows if they send me a text or email on Sunday, there will be very few occasions that it will take more than an hour to get a response back. My wife's not a massive fan of that, but she is when I tell her how much they are paying me to do all that."
You can download the Legal Entrepreneurs Podcast for free via SoundCloud and iTunes.