Lady Arden and Lord Kitchin officially join the top bench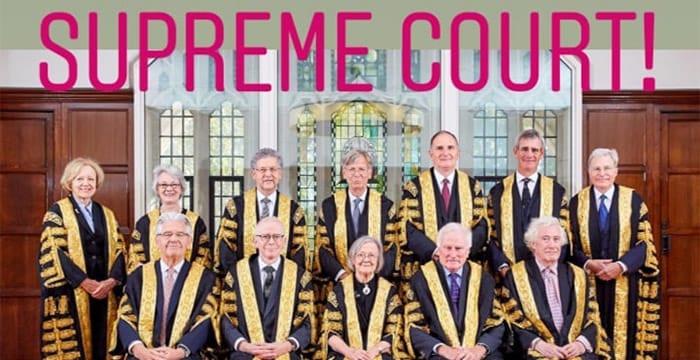 The Supreme Court took to Instagram to document the swearing-in ceremony of two new justices yesterday: Lady Arden and Lord Kitchin. In what Legal Cheek understands to be a social media first, the UK's top court gave its 2,700 followers a step-by-step rundown of the official welcome via Instagram's story feature.
Ahead of the ceremony, the Supreme Court shared a delightful "backstage" image of a smiling Lady Hale and her fellow robed justices.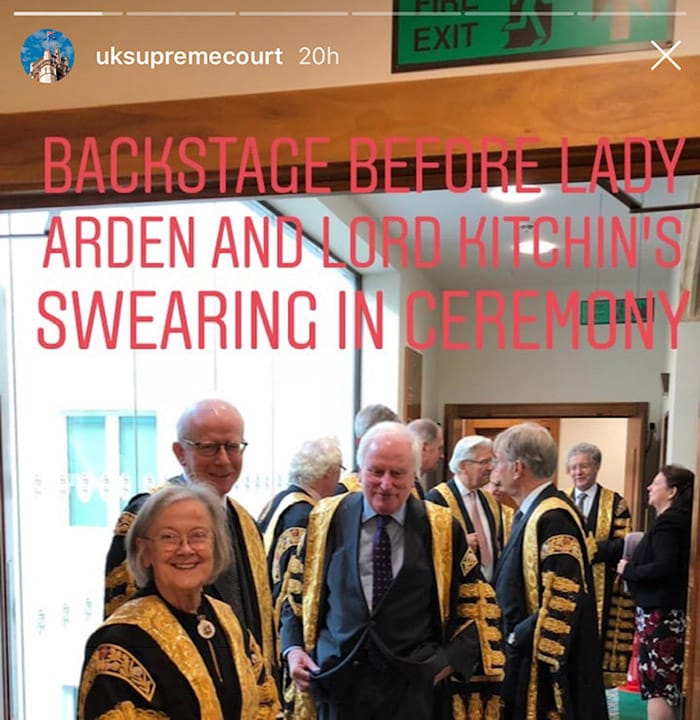 In a follow-up shot, ex-commercial barrister Lady Arden could be seen taking the judicial oath, the words of which are etched on the glass doors of the Westminster court. Lady Arden's husband, Lord Mance, former deputy president of the Supreme Court, was among those gathered in courtroom one to watch.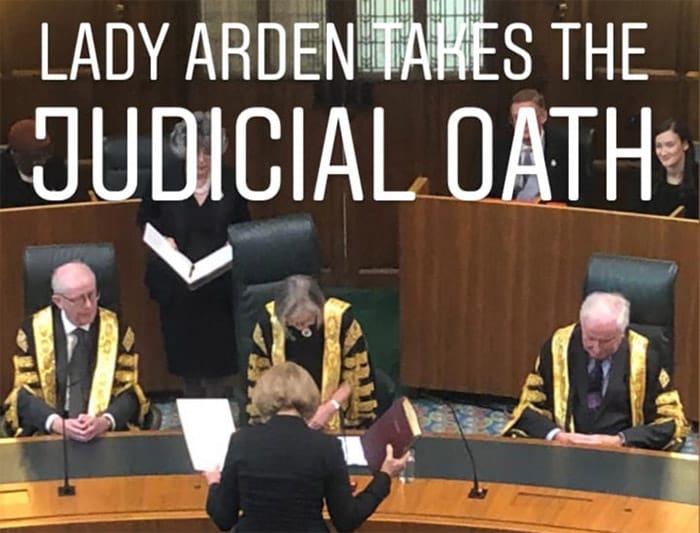 Lady Arden, who served on the Court of Appeal from 2000 to 2018, looked delighted with her new black and gold judicial robes as she clutched a red box containing a letters patent. She grew up in Liverpool and studied law at Cambridge's Girton College, before going on to complete an LLM at Harvard Law School.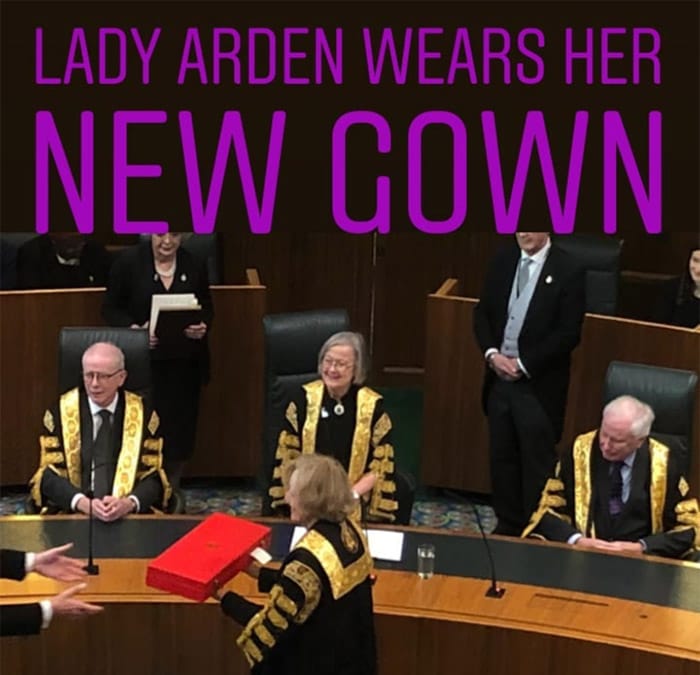 Next up, Lord Kitchin. The IP law expert and former Lord Justice of Appeal could be seen taking the oath as the other justices looked on. He studied natural sciences and law at Fitzwilliam College, Cambridge, and was called to the bar in 1977. Taking silk in 1994, he was appointed a judge of the High Court's Chancery Division in 2005 and senior judge of the Patents Court two years later.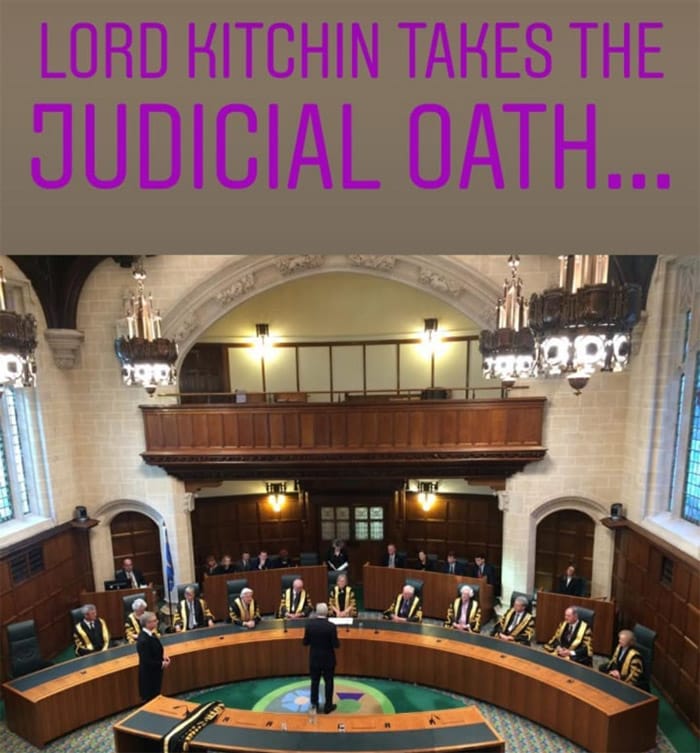 Oath complete, Lord Kitchin shook hands with his new colleagues.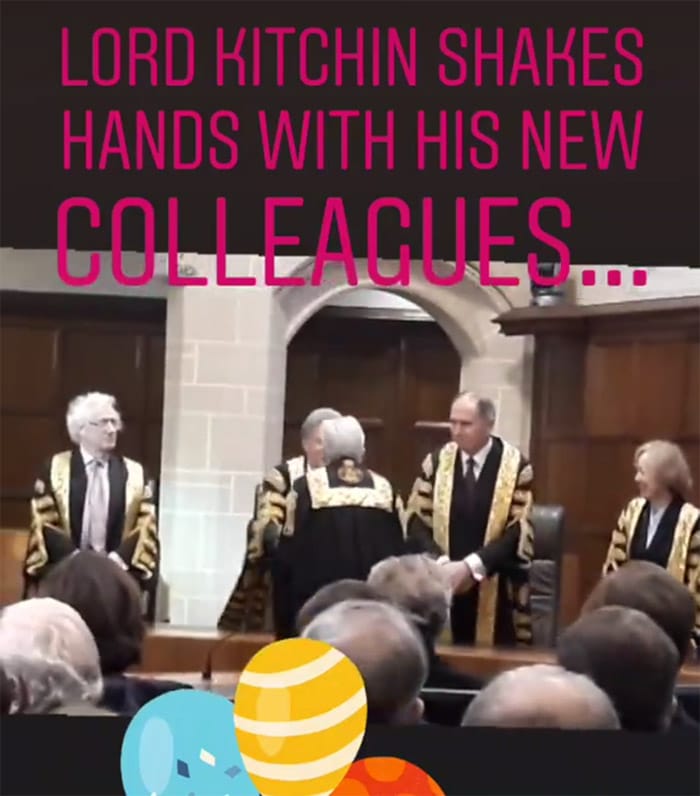 The ceremony, which also marked the start of the new legal year, was rounded off with a group shot of all 12 justices.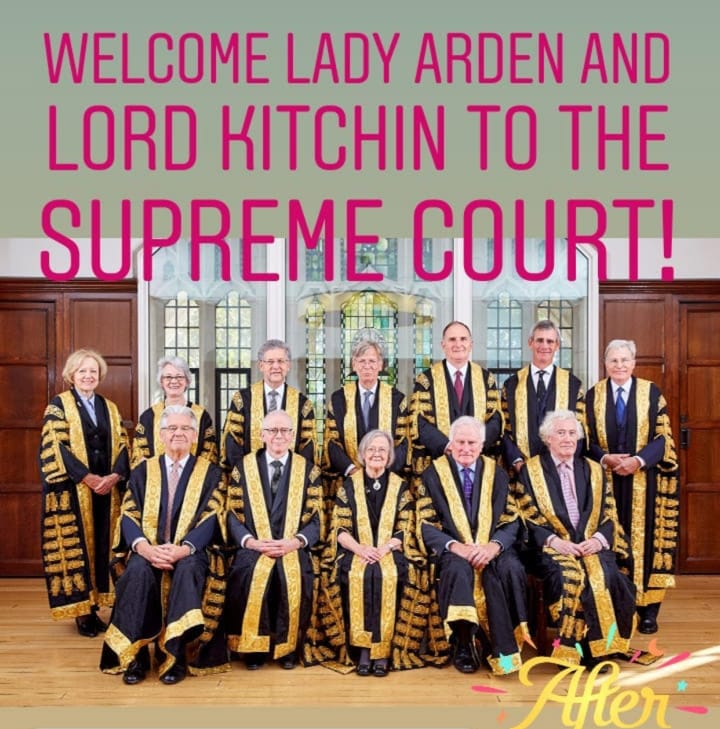 Sticking with the UK's highest court, legal history will be made tomorrow with the first ever female majority on a Supreme Court case. As reported by Legal Cheek last month, three of the five judges hearing the case of Re D will be women — Lady Hale, the court's president, Lady Black and Lady Arden, will sit alongside Lord Carnwath and Lord Lloyd-Jones.
Who run the world? ?‍⚖️?‍⚖️?‍⚖️ https://t.co/UAjLDx5lIH

— Legal Cheek (@legalcheek) September 17, 2018