New Middle Temple exhibition explains the origins of our unusual court garb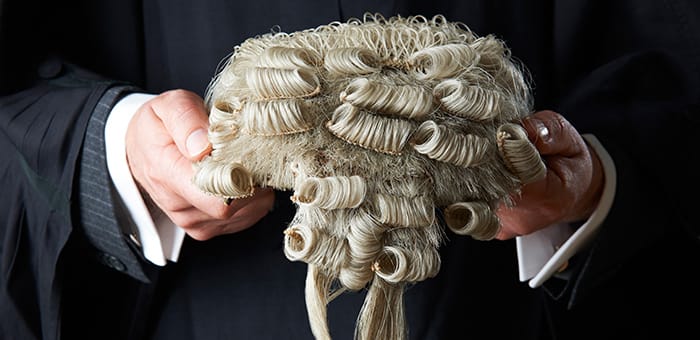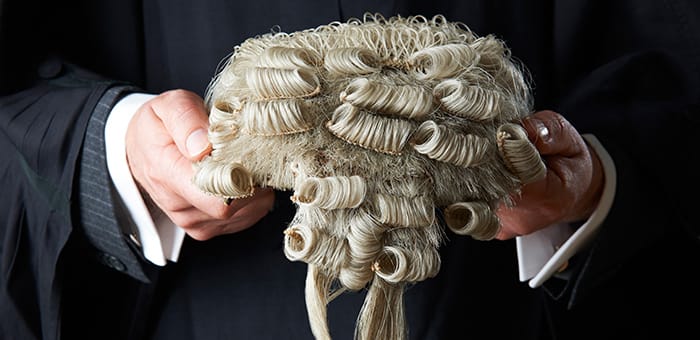 Ever wondered why barristers dress the way that they do? Well, a new exhibition aims to explore exactly that.
Middle Temple's latest library exhibition, 'Legal Fashion', showcases a history of English court dress from the 14th century right up to more recent times. The exhibition, which was organised in collaboration with the Middle Temple Archive, opened for viewing last month, nicely coinciding with London's biannual Fashion Week.
So what's on display? A post on Middle Temple Library's blog states that alongside materials from both the historic inn's library and archive, it has artefacts loaned from the Royal Courts of Justice. A sneak peek of some of the items can be viewed below.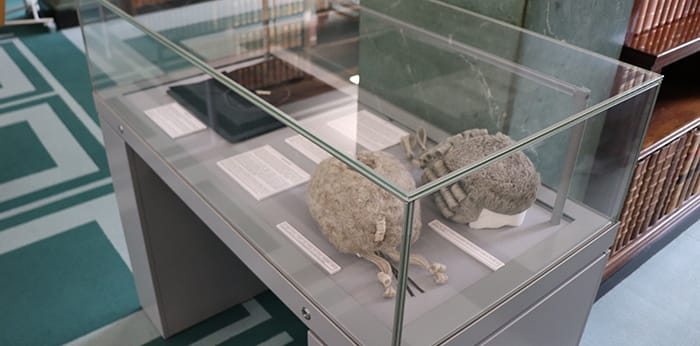 In the shot above, the barrister's wig of Helena Normanton, the first woman to join an Inn of Court, sits beside a judge's undress wig. A black cap historically worn by judge's when passing sentences of death can also be seen.
Also on display is a large book (pictured below) containing Middle Temple dress codes from the 16th and 17th century. The rules were strict and the blog explains that Middle Templars were watched closely for their dress code adherence with four even being threatened with expulsion for wearing hats in the main hall.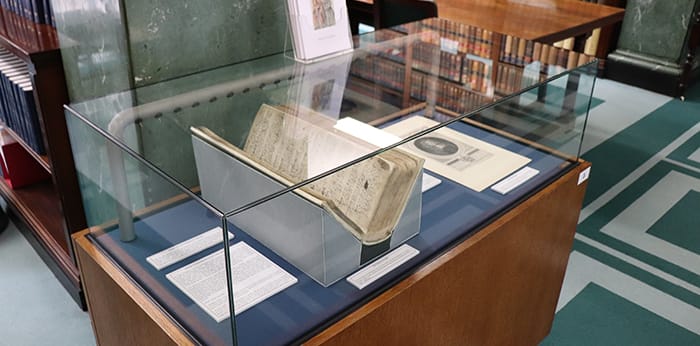 Many wonder why traditional court garb has stuck around for so long. Whilst some believe wigs and gowns to be fusty and out of touch, others argue that the garments should still be worn to maintain tradition and symbolise the authority of the profession in court. A major dressing-down of the profession occurred in 2007 when the former Lord Chief Justice, Lord Phillips, decided to out with wigs, wing collars and bands for many civil and family cases. Today, the traditional horsehair headgear and black robe combo is more commonly associated with criminal cases.
Legal dress continues to evolve to the present day. Last year, we reported that an Australian company was producing and selling vegan-friendly wigs made from plastic. Its aim, they told us, is to meet the needs of all its customers, and given the rise in veganism, it makes sense to offer synthetic wig options.
Middle Temple's exhibition, which is open to its members, will be running until 21 December 2018.