Fladgate, Macfarlanes and K&L Gates among firms approached without success, according to High Court judgment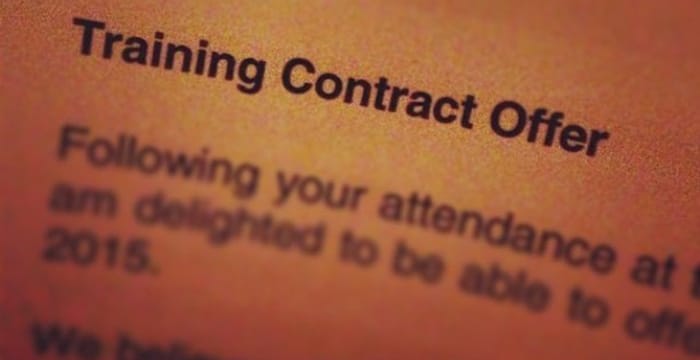 One of New Zealand's wealthiest men tried to secure a training contract on behalf of a business associate's daughter, according to an incredible High Court judgment. A representative of multi-millionaire Eric Watson is said to have approached a handful of law firms including Fladgate, Macfarlanes and K&L Gates, without success.
The bizarre story is linked to a long-running legal dispute between Watson and fellow New Zealand business heavyweight Sir Owen Glenn. Glenn's Kea Investments alleged it had been deceived over parts of a joint European property venture involving Watson called Project Spartan. Mr Justice Nugee eventually ruled in Kea's favour and ordered Watson to make an interim payment of around £25 million following a 12-week trial.
In his 376-page ruling in Glenn v Watson & Ors [2018] EWHC 2016, Justice Nugee accepted that is was "entirely natural for a father" to wish to see his daughter pursue her chosen profession. He continued: "One cannot put a monetary value to the father on that, but for the law to take the view that it would therefore have been of no interest to him seems to me quite unrealistic."
The judge eventually found that Watson's offer could not be dismissed as trivial and was therefore "realistically capable" of "giving rise to a conflict of interest". As a result, Justice Nugee found that certain agreements made between the parties at the time were "voidable".
So just how did Watson's offer to help a young would-be solicitor transpire?
The judgment reveals that as the deal was being thrashed out, Kea Investments director Peter Dickson asked Watson for his "kind assistance" in helping his 22-year-old daughter find a training contract. In an email to one of Watson's consultants, Dickson explained how his daughter had completed a Graduate Diploma in Law (GDL) and was now seeking a training contract prior to starting the Law Practice Course (LPC). In a follow-up email to his consultant, Watson, who was copied into Dickson's original request, responded: "Make this happen".
However, the hunt for a training contract proved more difficult than first anticipated — even for one of the world's most successful businessmen.
The first port of call was Fladgate, a London law firm that had represented Watson in the past. The judgment states that Watson's adviser contacted Richard Reuben, a partner at Fladgate who is now chairman of the firm. It continues:
"Mr Reuben said he could not help: in large firms it was virtually impossible to get people through like this and proper applications had to be made. He suggested a smaller firm might be easier, although this would only be work experience, not a training contract."
The next firms to be approached were City outfit Macfarlanes and New York player Graubard Miller. Both said they were unable to help, according to the judgment. Macfarlanes declined to comment and Graubard Miller did not respond to our requests for comment.
Fifty-nine-year-old Watson, who is worth a reported £250 million, then suggested reaching out to international law firm K&L Gates via a business contact. According to the ruling, Watson's contact said "a solicitor at K&L Gates would be happy to spend a morning with her [Dickson's daughter] to guide her through what needed to be done to get a training contract." It's not clear whether the daughter met with anyone at the firm. K&L Gates did not respond to our repeated requests for comment.
The judgment also reveals that Fladgate was reapproached, with Watson's adviser stressing in an email to Reuben that the training contract hunt was "becoming increasingly material and it would help hugely if we could deliver something here." Appearing to grow increasingly frustrated with the lack of the progress, Watson wrote in an email to his advisor: "We will definitely move the business. I want a firm that partners us."
With Fladgate refusing to budge, the final role of the dice appears to have come in the form of Mayfair outfit Grosvenor Law. After some initial back and forth, including the suggestion that Dickson's daughter "would be offered an interview," this lead proved fruitless.
In his own evidence at court, the judgment states that Watson accepted that he had offered to help Dickson's daughter, as it was "not at all uncommon for him to try and help people they were doing business with." On the threat to remove work from Fladgate, the judgment says that Watson was "frustrated because he was not getting his own way; that he did these things for lots of people all the time, helping people if he had the ability to do so".
Watson did not respond to our requests for comment. Legal Cheek was unable to reach Dickson for comment.
Read the High Court judgment in full below:
Comments on this article are now closed.