One associate has already used the perk to help her move house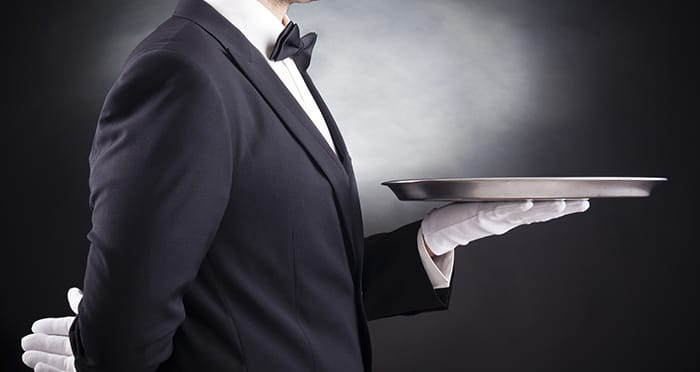 US titan Kirkland & Ellis has seriously upped its perk game, introducing a new firm-wide concierge service to handle (almost) every personal task and errand its busy lawyers can think of.
The new service, 'Kirkland Concierge', gives the outfit's associates and partners access to a group of on-call helpers who can assist with everything from purchasing gifts and booking concert tickets to planning parties and arranging holidays. There is, however, a catch. While the service is free to use, personal purchases and out-of-hour requests requiring a member of the concierge team must be paid for by the lawyer.
Kirkland & Ellis confirmed to Legal Cheek that the concierge service, which is already up and running over in the US, will launch in its London office later this month, and will be available to lawyers and administrative managers initially. The firm said it will consider expanding to other employee groups as it grows, however, it's not clear if this will include trainees.
Incredibly, one lawyer recently called on the mega-perk to help her plan a house move. The associate, who the firm has chosen not to name, was in the process of selling her home when she was needed in Europe on a work matter. Fortunately, Kirkland's concierge team was on hand to deal with things in her absence.
Chiara Wrocinski, Kirkland & Ellis' senior director of firm-wide legal recruiting & development, told Legal Cheek:
"Kirkland Concierge is part of our firm's broad commitment to our talent and helping them find balance in their lives both at work and at home. It's a personal assistant-type service to help Kirkland lawyers and administrative managers tackle their to-do list and reduce stress so they can focus on the things that matter most to them in life."
There's no doubt that the firm's lawyers do not have much precious downtime: Legal Cheek's Firms Most List shows that junior lawyers in the Kirkland's London office report an average arrival time of 9:45am and an average leave time of 9:49pm, roughly in line with other big US players in the City. Kirkland famously pays the MoneyLaw salary of £146,000 to its London newly qualified solicitors.
Kirkland isn't the only firm to offer its lawyers attractive perks. Magic circle player Clifford Chance will deliver freshly cooked food to your desk after 9pm, while Linklaters' London office boasts a full fitness centre complete with fancy shampoo. Not to be outdone, Allen & Overy has an on-site dentist and beautician.