Luke Venton also sent expletive-filled emails to former colleagues and a recruitment agency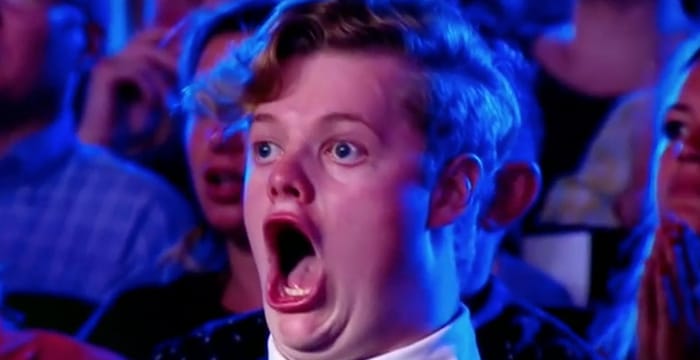 A solicitor who sent "abusive" and "threatening" emails to the regulator, former colleagues and a recruitment firm has been struck off the roll.
The Solicitors Disciplinary Tribunal (SDT) heard how Luke Stephen Venton also held convictions for drink driving, possession of cannabis and possession of a fixed blade in public. The 39-year-old, who hasn't worked as a solicitor since 2015, was accused of failing to notify the Solicitors Regulation Authority (SRA) of his first two convictions.
The SRA emailed Venton in late 2014 to inform him he had been fined £500, plus an additional £600 in charges, following a disciplinary decision. Responding, Venton reportedly wrote:
"[Y]ou can stick your adjudication invoice up you're [sic] a**e you f*****g w****r — Regards Luke."
Having received a further email from the SRA warning him about his use of colourful language, Venton replied:
"Here's another one for you, you f*****g bent c**t(s). The SRA will never regulate me and that is it. If you send me an Adjudication Invoice it will be binned like the rest of the paperwork and not even read. F*****g w****r — f**k off! Regards Luke."
The SRA continued to receive emails from Venton, however, on this occasion, it opted to take no further action.
The SDT also heard how Venton had targeted a number of ex-colleagues with similar sweary emails. In one to a lawyer, he said: "You dirty stinking c**ts", while in another Venton wrote:
"You and your lot are outright f*****g criminals — absolute disgrace to the human race and you [obscured by hole punch] of s**t. Don't ever cross my path. You lot are too old. Regards Luke."
In another email to recruitment company, Venton said: "F**k off you fat b***h. Get your pennies from someone else. I have left legal practise [sic]. Regards Luke."
Venton told the tribunal he had been trying to move away from the Exmouth area and after securing his training contract he had got in with the "wrong crowd in the profession". He also revealed he had suffered from "moderate" depression, but was on a programme of medication and had been all clear since 2015.
The tribunal described the content of the emails as "offensive, insulting and threatening" and noted that "no member of the public would expect a solicitor to send such emails in a personal or professional capacity". It further noted Venton had been convicted of three criminal offences between 2014 and 2017 and that he had sent "unacceptable correspondence" over a period of several months.
The judgment continues: "[Venton's] motivation for the conduct was not clear to the tribunal and the conduct resulting in the convictions did not appear to be planned. However the unacceptable correspondence appeared to be more planned than spontaneous."
The tribunal ordered Venton be struck off the roll and pay costs of £7,000.