Kurran Pooni narrowly escapes firing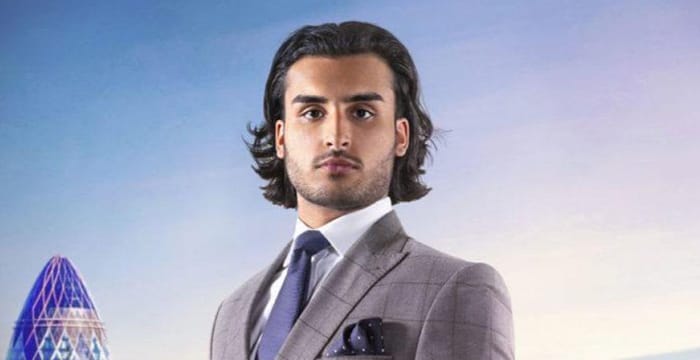 Last night's episode of The Apprentice (spoiler alert) saw Kurran Pooni evade Lord Sugar's firing finger as he managed to talk his way out of being sent home.
This comes as a small victory for University of Law grad Pooni, who fractured his arm after challenging another contestant to an arm wrestle in a previous episode.
During this week's task debrief at the Adelphi Theatre, home of hit West End musical Kinky Boots, the part-time actor confidently set his eyes on becoming project manager (PM). "I can't run away from this one. I'm stepping up 100%," he said.
Such bravado was quickly abandoned as the theatre was revealed to be a red herring. Teams were instead tasked with designing and selling women's footwear. Stepping back from the PM pick, Pooni admitted that while he's been "in and out of shoe stores like Selfridges, Harrods and Harvey Nichols", he had "never purchased women's shoes before".
Later in the boardroom Lord Sugar was quick to call him out: "I've never bought oil tankers before, but I reckon if I had to, I could flog 'em," said the billionaire business mogul. "You have to be adaptable… You didn't do it, you bottled it," he added.
As his team's hip-hop urban heel went on to lose the task, Pooni found himself back in the firing line. Cleverly distancing himself from the product, the candidate claimed he had "winner-loser vision" that allowed him to see early on that the shoe was a stinker.
Pleading with Lord Sugar for another shot at the PM role, the aspiring commercial lawyer managed to remain in the competition by the thread of his sling. But not before Lord Sugar made clear that "come hell or high water", Pooni will be the next PM. Will he or won't he? We'll find out next week.