'The days of deference are over,' says Court of Appeal judge, who didn't mind when witness called her 'chuck'
It beats 'Your Worship'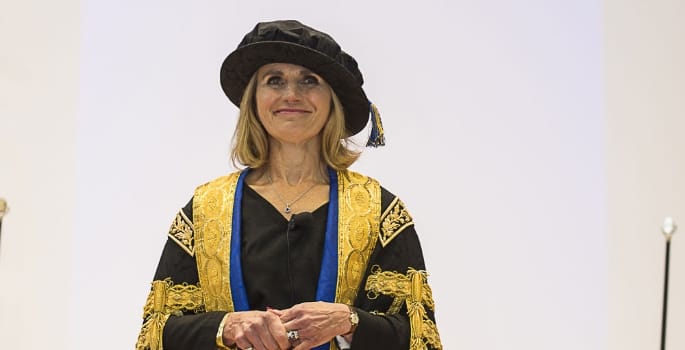 A Court of Appeal judge has taken a gentle swipe at judges' weakness for grand forms of address.
In a newly published speech, Dame Anne Rafferty told an audience at the recent Royal Society Diversity Conference that the "days of unquestioning deference are, in our society, long gone", before preceding to reel off a list of titles that she has been (incorrectly) addressed by:
"I've been called most things in my time. Your Honour — wrong. Your Lordship — wrong. Your Highness — wrong. Your Eminence — wrong, but there's a career path no one has yet suggested to me: Pope. Madam — wrong, but with slightly different career possibilities."
Rafferty — who added that deference "has to be earned" — then revealed her personal favourite:
"But by far my favourite was when sitting as a High Court judge in Leeds. A lorry driver was called by the Crown. He manoeuvred his not inconsiderable bulk into the witness box, hitched up one shoulder of his granddad vest, had a comforting scratch of one of his tattoos, and repeated the oath after the usher. I said to him, with not a hint of pomposity, 'Do sit down'. He glanced at me and said 'Thanks chuck'.
The 'What do I call a judge?' page on the Courts and Tribunals Judiciary website contains a list of the often hilariously grandiose and pseudo-aristocratic titles that people are supposed to call British judges. As if to deliberately confuse, they vary according to what court you are in — and range from 'My Lord' to 'Master' to 'Your Worship'.
Rafferty's comments came as part of a speech in which she highlighted the increasingly diverse nature of the judiciary. She highlighted that last year 62% of new judicial appointments went to a state school, and 56% were the first in the family to go to university — hinting perhaps that this new generation of judges would have less tolerance for some previously unquestioned norms.
Rafferty, a former criminal barrister who herself went to state school before studying law at Sheffield University, also noted the rising number of women at the bench. A quarter of judges in the Supreme Court, Court of Appeal and High Court are now female, including the Supreme Court president. Rafferty pointed out too that 8% of judges are now black and minority ethnic.