It looks like there won't be a SupremeCourtCoin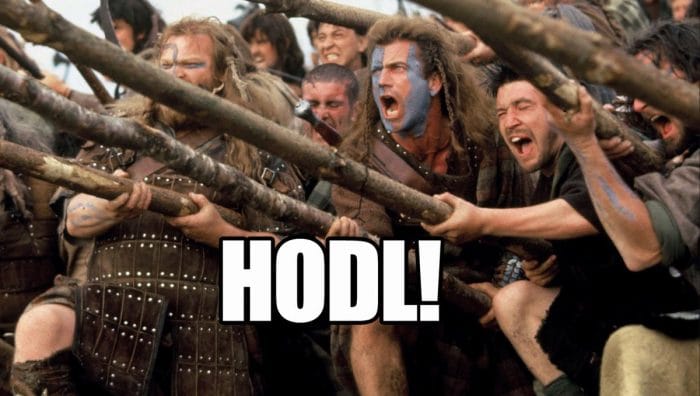 A Supreme Court judge has raised a warning that cryptocurrencies "risk creating bubbles" — ten months after Bitcoin began its plunge from a December 2017 high of nearly $20,000 to below $7,000, a level it has remained at more or less since February this year.
Writing in The Times this morning, in a piece extracted from a speech he delivered last week at the East China University of Political Science and Law in Shanghai, Lord Hodge echoed alarm calls that were being made this time last year by mainstream financial commenters about "irrational exuberance" in the cryptocurrency space.
Hodge's words of caution come too late for the hordes of amateur investors who lost fortunes on Bitcoin, Ethereum, Litecoin, XRP and hundreds of other cryptocurrencies that sprung up in the mania last year. Many bought at the top of the market in December and January and have since lost big. For example, a purchaser of Ethereum at its January 15 peak of $1,320.73 would now find their investment worth just $197.17.
Of course, it's possible that Hodge may have one eye on the future, with some in the crypto space talking lately of a "Bitcoin coil" that could unwind violently following its recent period of stability.
Not sure in which direction it unwinds, but given the long narrowness of the Bitcoin coil, when it springs watch out… pic.twitter.com/cUvfXo2QAj

— Peter Atwater (@Peter_Atwater) October 29, 2018
Indeed Hodge does seem aware that he is not exactly early to this party, mentioning elsewhere in his speech that "cryptocurrency rose in value on a speculative bubble from about US $1,000 to over US $19,000 before falling back to its price at the time of writing this lecture of about US $6,400". He added: "Such a performance does not bode well for an unregulated cryptocurrency in a permissionless system to be an effective unit of account or a store of value."
Hodge became a Supreme Court judge in October 2013, after a career at the Scottish bar where we was made a QC in 1996. He studied law at the universities of Edinburgh and Cambridge.