I've got 99 law problems but the merch ain't one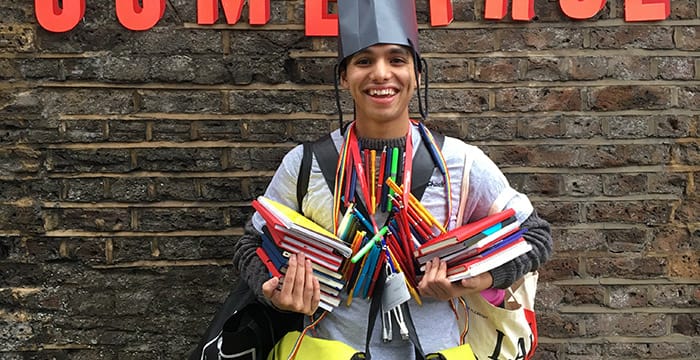 As we bid a fond farewell to another law fair season, aspiring lawyers the length and breadth of the country assess their latest haul of branded goodies.
However, what can be a wonderful freebie-filled occasion can quickly get out of hand. Before you know it, you've collected so many notepads, pens, portable chargers, phone cases, USB key rings and water bottles, you're seriously considering quitting law and giving WHSmith a run for its money.
In recognition of this common problem, our latest video clip, embedded below, shows what happens when you take the 'free' in freebies a little too literally. And with over 10,300 views on Instagram already, it seems we aren't the only ones loving the merch-life.
What's the best freebie you've recieved this year? Send your pictures to adam.mawardi@legalcheek.com