Investigation resulted in expulsions, suspensions and the termination of a training contract offer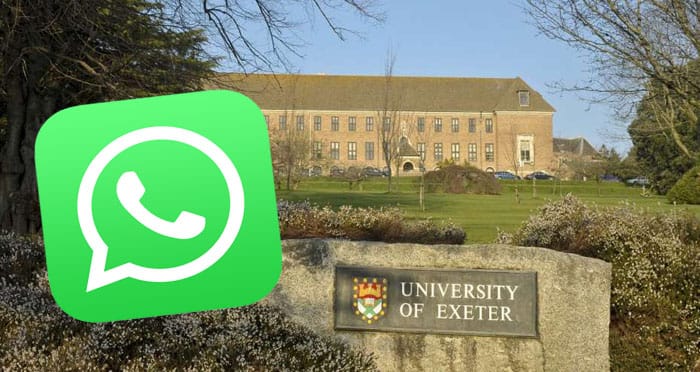 The University of Exeter's Bracton Law Society (BLS) is to be disbanded, eight months after a law student posted screenshots of racist messages allegedly sent by his fellow wannabe lawyers on a private WhatsApp group.
As reported by Legal Cheek, the messages came to light in March when a first-year law student posted on his Facebook page that he had witnessed "multiple students of the law school" repeatedly make "racist and vile comments" in a private WhatsApp group chat called the 'Dodgy Blokes Soc'. The group chat included racist slurs such as: "dirty arab", "bomb the mosques" and "guess who got a placement you n***a sluts".
Following an investigation, those involved received expulsions, suspensions and other sanctions. One student, who issued an apology after the messages came to light, had been a future trainee at Hill Dickinson but the firm revoked his training contract offer in light of the scandal.
As part of a further review into the BLS, we revealed that LLB and LLM students at Exeter had been invited to submit evidence on a number of key issues earlier this summer. This included the "cultural behaviour of the society", "elected member's delivery of their roles", "the events and activities of the society" and "external influences on the society".
In a statement issued today, a spokesperson for Exeter Uni said: "[T]he Students' Guild and the university conducted a broader formal joint review of the Society and its operations. The review board determined that the conduct of the Society fell short of the standards and values of the university and Students' Guild, and should therefore be disbanded."
Confirming that "a new, distinct" Law Society will be formed in its place, the spokesperson continued:
"[This] will offer members a broad range of opportunities to broaden their skills, career development and employment opportunities. The Students' Guild and the university are confident that the new society will ensure that current and future students have a society that is truly inclusive, and can all be proud of."
Responding to the university's statement, president of BLS, Lily Hayes, stressed that the "recommendation was not in light of the current committee's work" and that she is "incredibly proud of all the work that we have done this term in promoting diversity and making all law students feel welcome in the wider community". She continued:
"With regards to the immediate future of BLS, we will be continuing to operate through next term, and events will be continuing to run which all members are welcome to attend."