City trainee Clive Wong explains how he juggled work commitments with months of rehabilitation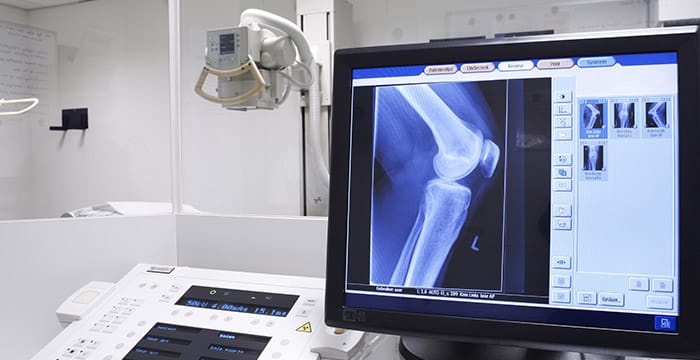 The time was early August 2018. I was playing badminton in Shanghai. I jumped and landed. I felt a crack in my knee, as if a rubber band had snapped and the tension was released all in a sudden. I collapsed onto the ground with my left leg folded in the shape of an inverted "V". I was immediately sent to a local hospital and an MRI scan confirmed what I feared — the ACL (Anterior Cruciate Ligament) in my left knee was fully ruptured.
In some way the injury happened at the worst of times. I was working in finance at a global investment bank at the time and was beginning the process of moving back to London to start a training contract with a City law firm. The injury prompted me to consider the possibility of staying put in Shanghai with my old job.
I ultimately decided to soldier on with my plan: I moved from Shanghai to London, started my training contract, embarked on a long and painful pre-surgery physiotherapy rehabilitation programme, and finally undertook my ACL reconstruction surgery at the end of November.
It sounded like a tall order at that time and I had my worries. How was I going to pack and move all of my belongings to the other side of the world with a broken leg? Was I going to be able to find appropriate treatment in London and how would I be able to afford them? And perhaps most importantly — what would the people in my new job think of me if I turned up on my first day with crutches and would they find it annoying that I would need to undertake treatment/surgery a couple of months into my work? Looking back, a lot of these worries were unwarranted and I am glad things went well (at least until now), and there are a couple of tips/pieces of advice that might make the process easier.
1. Communicating in advance is key
A lot of the worry and fear when starting a new job is the unknown, so it is a good idea to communicate in advance and give your future employer a heads up. I called up my HR contacts in advance of my move to London and told them about my medical condition, explaining what had happened. They were sympathetic and helpful. They also informed me, to my pleasant surprise, that there was an onsite GP and a physiotherapist at the firm. They told me that the onsite GP could examine my condition and refer me to a joint specialist. They even offered to help me to set up an appointment in advance so that I could get treatment immediately following onboarding. I was touched by their gestures and it was great to know that there is support available on the other side.
When it comes to the office, do let people know about your condition. It does not need to be the first thing you tell everyone, but try to let people be aware subtly that you have a weaker leg and therefore might not be able to perform certain tasks efficiently. It is not uncommon that you could be asked to run errands or deliver documents to clients/other firms, and you might not be physically up for the task. At the end of the day, it is much better to communicate this in advance rather than to have to reject a task on the spot.
2. Do not be afraid to accept help
You might feel bad to accept assistance from people around you. At work, this may be because you do not like the feeling of owing something to somebody at work, or because you feel like you have to maintain manner and politeness. But do not feel like any of these. Do not feel ashamed if your colleagues offer (and they frequently do, even your boss) to get you water/tea in the office because they suspect you might struggle to do so. Also, do not feel bad that you might need to take an hour out a week to attend physio and/or medical appointments. Just remember this: you would presumably do the same for someone who is in a similar situation as you do, and if you feel bad, be grateful right now and seek to return the favour to someone who is struggling in the future.
Outside of work, do seek help whenever you need it. Do not be afraid to ask for a seat on the tube if you are struggling to stand. When you are relocating, most airlines and airports are very accommodating and all you need to do is to inform them in advance (regardless of what class you are flying). Wheelchairs can be arranged, and a member of airport staff could accompany you the entire time until you board the plane. Pre-book pick-up cars on both sides so your journey to and from the airport would not be too hectic.
3. Sorting out medical insurance
Your corporate medical insurance would usually cover all of the associated costs — initial consultation with the surgeon, physiotherapy before and after the surgery, and all of the expenses related to the surgery. But the key is to make sure you obtain authorisation before you embark on any sessions. Most insurance companies would operate a list of 'approved specialists' which they would be happy to cover the costs for, and it might not always overlap with the specialist your GP refers you to. The same applies to physiotherapists. Make sure you double-check to ensure the specialist you are seeing is covered by your insurance provider.
Furthermore, most insurance policies would require you to pay a certain amount of 'excess' per insured year — these are amounts that the patient would need to bear initially before the insurer would step in and it is usually not a large sum. Nevertheless, it is reassuring to have the full picture in mind so there are no surprises.
4. Do not panic before surgery
A week before the surgery a colleague told me horror stories of how people would wake up from the anaesthetic halfway through a surgery and find themselves in tremendous pain. I laughed at the stories when I heard them, but a couple of days later it sank in and I suffered from a week's worth of sleepless nights before the operation.
But there are things you can do to calm your nerves. Firstly, doing some prior research helps. Inevitably there will be stories out there about how surgery can go horribly wrong, but if you look into them, these cases will often be linked to specific circumstances such as understaffed hospitals, overworked staff etc., so statistically, they are very rare. It is reassuring to know that cold scientific data suggests it is unlikely to happen (and as a lawyer you could bring a medical negligence claim afterwards anyway!).
Secondly, do talk to people about your worries. It is hard not to have it on your mind — after all it's not something that you do every day. Talk to your family, your friends, your partner (and I do not mean your department head kind of partner) or your colleagues about it. The process helps you to rationalise the event and makes you more objective. I was fortunate to have very supportive friends and colleagues that I could share my worries with. At the end of the day it is better to embrace the fear rather than to let it overcome you.
Lastly, try to focus on the present instead of the future. Do your pre-surgery exercises properly, follow the doctor's instructions and get on with everyday tasks. Fortunately (or unfortunately), I was quite busy at work prior to the surgery and it served as a great distraction. It was helpful to focus on the ongoing deals at work, something you have control over, rather than panicking over something that you have no control over.
Clive Wong is a trainee solicitor at a City law firm. Prior to this, he worked as a financial analyst at an investment bank in Shanghai. He attended the University of Cambridge where he obtained a Master of Laws, and graduated from the University of Birmingham with a Bachelor of Laws.