Available to download from the Google Play Store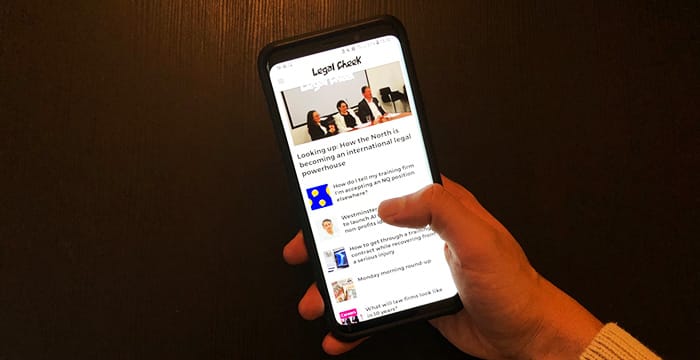 Legal Cheek has today unveiled an Android app, which is available to download for free from the Google Play Store.
Today's launch follows hot on the heels from the update of our popular new iPhone version earlier this summer. Shortly after the second release of the iPhone app — which has amassed nearly 10,000 downloads — demand grew for an Android equivalent.

The app brings our popular graduate recruitment deadline alerts to Android smartphones. Synced up with our Key Deadlines Calendar, the easy-to-use future lawyer essential automatically sends key application deadline alerts for both firms and chambers directly to your phone. It's the perfect tool to guide students through the winter application round.

There is also a facility to view and comment on news stories, as well as browse the 2019 firms, chambers and law school profiles and Most Lists.
Commenting on the launch, Legal Cheek founder and publisher Alex Aldridge said:
"We've analysed the stats and growing numbers of Legal Cheek readers are accessing the site through Android devices, so we needed an app for them. The success of our updated iPhone app, with its popular key graduate recruitment deadline alerts, made this decision a no-brainer."
Download the new Legal Cheek Android app here.