Announcement comes just weeks after law school giant confirmed new Hong Kong outpost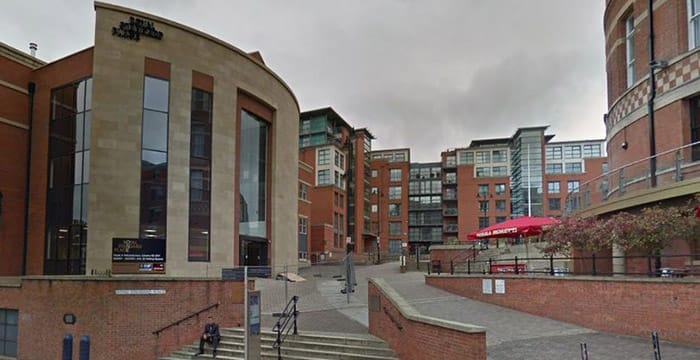 The University of Law (ULaw) has today announced plans to open a new campus in the heart of Nottingham.
The centre, which officially opens for teaching in September and will be ULaw's tenth, will offer law school staples including the Legal Practice Course (LPC) and Graduate Diploma in Law (GDL). Situated in Nottingham's Royal Standard Place (pictured top), ULaw's newest campus will also run an LLB with Legal Innovation and Technology and an MSc in Legal Technology through what it describes as its new "tech hub".
As can be seen from Legal Cheek's Most Lists, the only other provider of postgraduate legal education in the city is Nottingham Trent University. The uni hit headlines when it was granted Alternative Business Structure (ABS) status in October 2015, transforming its pro bono clinic into a 'teaching law firm'. ULaw became the first uni to bag an ABS licence in March 2015.
Professor Andrea Nollent, vice-chancellor and CEO at ULaw, said:
"We are very excited to be launching what will be our tenth campus. One of our unique strengths is the strong relationships we have forged with law firms. We have taken the time to get to know their businesses, their hopes and their ambitions — to really understand the toolkit they need their trainees to have for success now and in the future. Our courses are all designed with these training needs in mind."
As part of today's announcement, ULaw confirmed a new postgraduate award, available to all postgraduate students starting at the Nottingham campus in September 2019. The £1,000 prize will be offset against the course fee. The prices of the new courses will be released in due course.
News of the Nottingham venture comes just two weeks after ULaw confirmed it was launching in Hong Kong — – its first campus outside the UK. The legal education giant said it will start to receive students from September 2019, initially offering a range of face-to-face postgraduate law courses.