New figures show improvement in number of firms heeding Chancery Lane guidance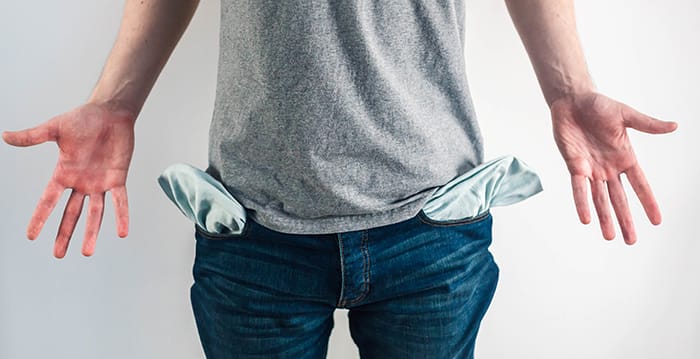 A quarter of trainee solicitors across England and Wales say they earn less than the Law Society's minimum salary recommendation, new statistics have revealed.
The survey of over 500 trainees by legal recruiter Douglas Scott found that roughly 25% of trainees were being paid below the recommended levels set by Chancery Lane bigwigs. This compared to 38% in 2018, 35% in 2017 and 31% in 2016.
As things stand, the Law Society recommends (i.e. firms can choose to ignore it) trainees be paid £21,561 in London and £19,122 elsewhere. The minimum remuneration level a trainee receives had previously been enforceable by law. However, amid much criticism, this was scrapped by the Solicitors Regulation Authority (SRA) in 2014.
According to the findings, the drop in the number of trainees who reported feeling hard done by was mainly due to positive changes in regional salaries. Twenty-six percent of regional rookies are paid below the Society's recommended minimum, a marked improvement on last year's figure of 41%. Meanwhile, in London, where rookies' salaries can hit highs of £60,000 (almost triple the recommended minimum), 17% of trainees said they were paid below what the Law Society deemed fair, down from 20% in 2018.
Jon-Paul Hanrahan, associate director at Douglas Scott, said:
"This is good news. We have been tracking trainee pay awards for some time now and this year does feel different. Law firms have reacted positively to criticism, as our research also revealed that 45% of trainee solicitors received a pay rise this year compared to 35% in 2018 and for many it brought them above the threshold for the first time."
Elsewhere, the stats suggest that the number of hours trainees put in at the office is down slightly — from 43 hours per week to 42 hours per week. Seventeen percent of respondents reported clocking up in excess of 48 hours each week, down from 21% in 2018.