Social media star Sham Uddin dismisses "haters" after video promoting chambers provokes LinkedIn comments storm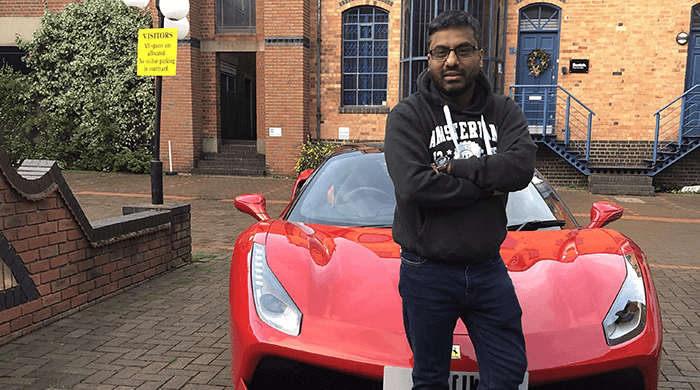 One of social media's most colourful lawyers faces a backlash after using a Ferrari to promote his new barristers' chambers. Birmingham-based Sham Uddin, whose post went viral on professional networking site LinkedIn this week, has even threatened a critical fellow solicitor with referral to the regulator.
In a 36-second video shared to his LinkedIn page (embedded below), Uddin is seen driving a flash Ferrari into a courtyard outside his new chambers in Birmingham, which he then announces will open later this year. Uddin, a lawyer at Hamstead Law Practice, is known for his eccentric posts and enjoys a large following on LinkedIn. His latest video has racked up over 65,000 views and almost 400 comments.
It's safe to say that the clip has been met with mixed reactions. Some were impressed by the Ferrari:

And others thought it a canny marketing tactic:

But some felt that rocking up in a sports car lacked lawyerly gravitas:

And more were confused about the actual purpose of the Ferrari in advertising the new office: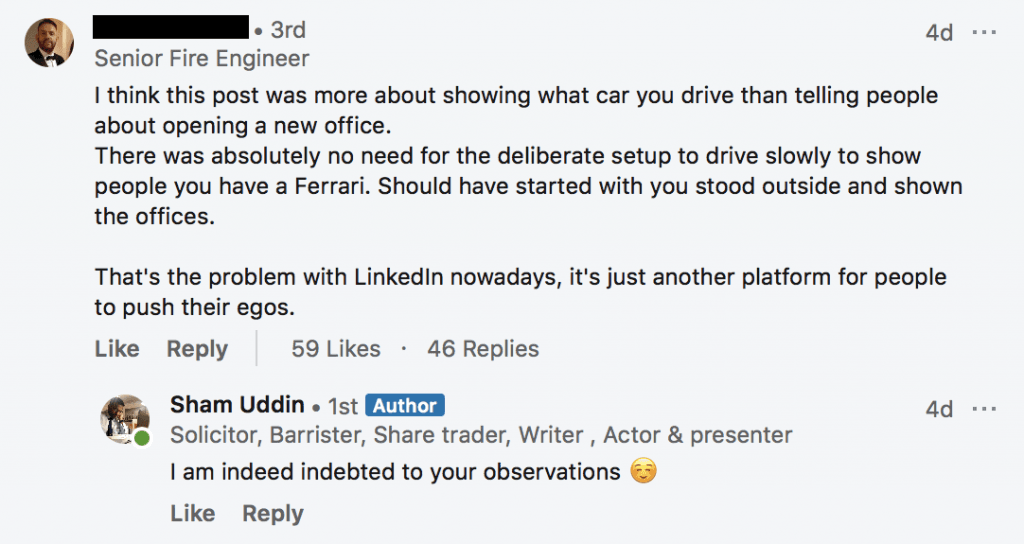 One commenter, a partner at a London firm, even went as far as calling Uddin a "moron" who "should be put out of business completely". In response, Uddin denounced the comment as "unbecoming of a solicitor" and threatened to report the matter to the Solicitors Regulation Authority. Uddin declined to confirm to Legal Cheek whether he actually made the complaint.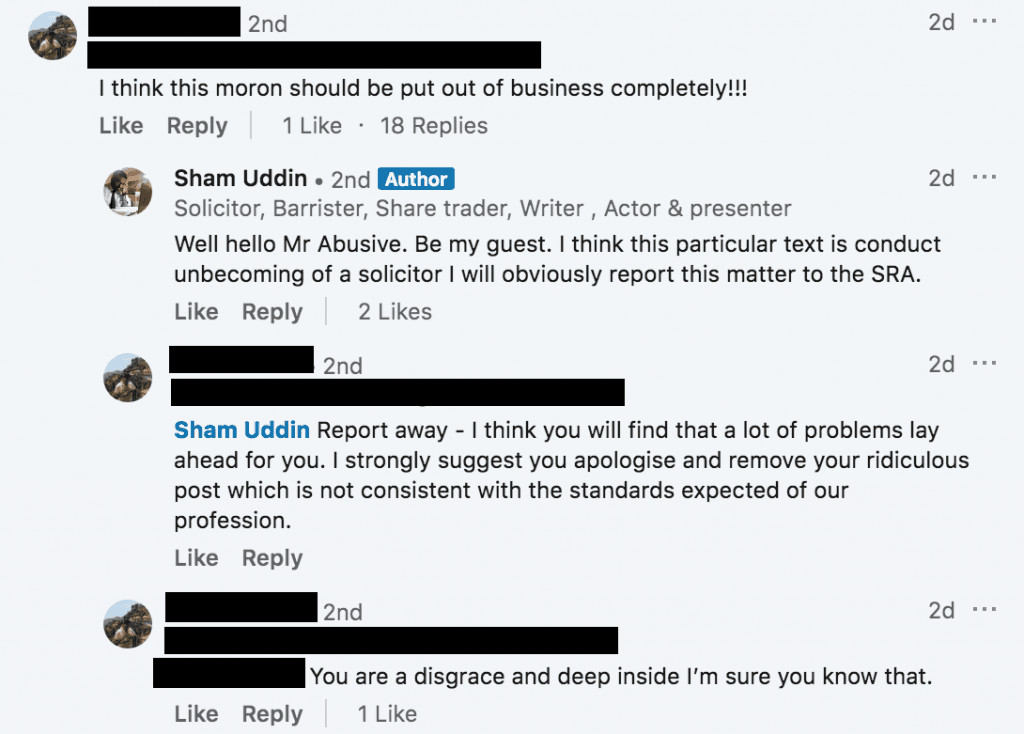 In a subsequent post, Uddin revealed that he drives the Ferrari in his spare time — swapping it for a Range Rover during the working day. He explained that "I give every single one of my clients service like driving and owning a Ferrari and a Range. One vehicle works hard and the other one plays hard".
Uddin, who describes himself as a "Bengal tiger", seemingly took all criticism in his stride. Commenting below the video, he says that the negative reactions were actually outweighed by the positive — revealing that he has since made 350 new LinkedIn connections.
He made light of the backlash in another post which shows him in handcuffs, "busted by the FBI for driving a Ferrari in an advert for my chambers".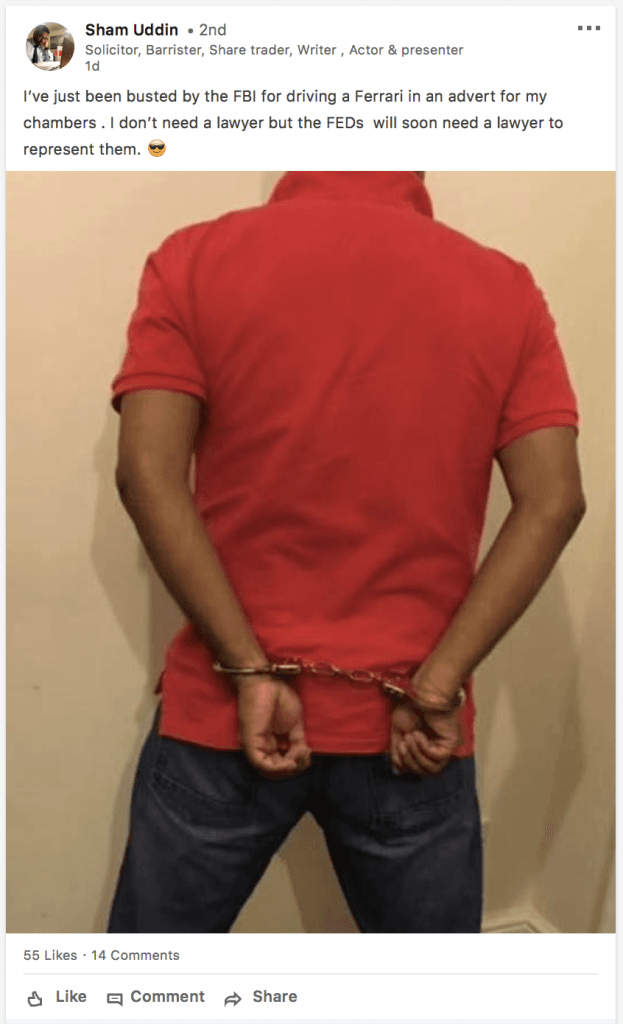 Uddin has since released another video for the "people that were offended by the Ferrari" that parodies the original advert — replacing the slick sports car with a Toyota Aygo.
When asked for comment by Legal Cheek, Uddin responded:
"I love all my haters. My first girlfriend hated me before she became my girlfriend. Then, once she realised what a wonderful guy I was, she fell in love with me and realised it wasn't hate after all — it was love."