Irwin Mitchell lawyer filmed the incident from an adjacent office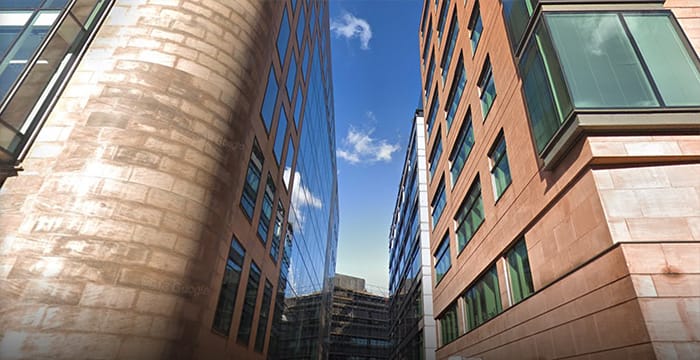 A partner at Hogan Lovells who was suspended after he was caught watching porn at his office desk has now left the firm.
In November, it emerged that the unnamed partner was spotted looking at naughty videos on his work computer by a lawyer from Irwin Mitchell working in the adjacent office building. Images courtesy of Google (above and below) show that the two firm's glass-covered London offices are only separated by a narrow alleyway.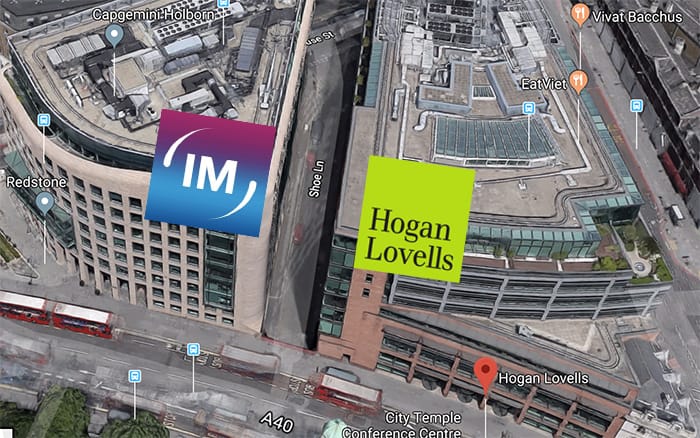 As reported at the time, the lawyer from Irwin Mitchell (who presumably couldn't believe what he or she was witnessing) filmed the incident on their mobile phone. Unfortunately for the partner, Hogan Lovells' HR staff got wind of the incident and promptly suspended him "pending a full internal investigation."
Several months on, and investigation now complete, RollOnFriday reports that the partner has now left the firm. A spokesperson for Hogan Lovells said:
"After our investigation we agreed that the partner would not return after their suspension period and they are no longer with the firm. This incident is not a reflection of who we are and the culture and inclusive values we stand for."