Adam Kemeny avoided paying £650 worth of train fares from Shoreditch to Surrey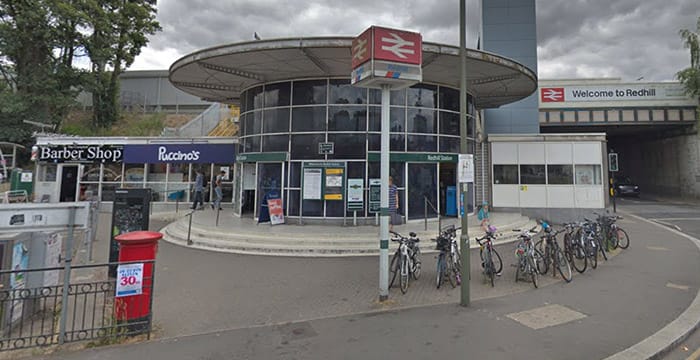 A junior lawyer has been struck off for dodging train fares on his morning commute.
Adam Kemeny, who was less than a year into his first job as a newly qualified (NQ) solicitor, was found to have avoided £650 worth of train fares over several months in 2017.
Kemeny was caught by ticket inspectors in October 2017 sneaking out a back gate at Redhill station (pictured top) in Surrey. It turned out that the hapless NQ had dodged fares 64 times in the previous 65 days, travelling from his home in Shoreditch to his firm's Redhill branch without tapping out at the far end.
The UCL geography graduate had worked as a paralegal for several years after completing a law conversion course and the Legal Practice Course (LPC). Kemeny finally landed a training contract at Thomas Eggar (since merged with Irwin Mitchell) and qualified in 2016, moving to south-east regional outfit Morrisons Solicitors. But all that effort at legal career-building came to nothing: the rookie lawyer's fare dodging came to light less than a year into the job, and Morrisons promptly sacked him for gross misconduct.
Kemeny told the disciplinary tribunal that his actions were down to "great financial hardship", as he was unemployed for several months after his training contract ended. But a Solicitors Regulation Authority (SRA) prosecutor pointed out that Kemeny's salary was £38,000: more than enough to cover the £17 cost of the daily trip.
Kemeny's lawyer said that his client was "a very young solicitor indeed" whose misconduct did not relate to his professional practice, describing him as a "broken man". He had repaid the train company, confessed to his bosses and reported himself to the regulator.
But the panel decided that Kemeny's conduct "amounted to a failure to act with integrity and failure to behave in a way that maintains the trust the public places in him and in the provision of legal services".
The tribunal also found that the young lawyer had been dishonest, pointing out that "a solicitor had to display honesty whatever his level of experience". It ordered that Kemeny be struck off and pay costs of £3,000.