'Horrendous environment' did not excuse dishonesty, tribunal found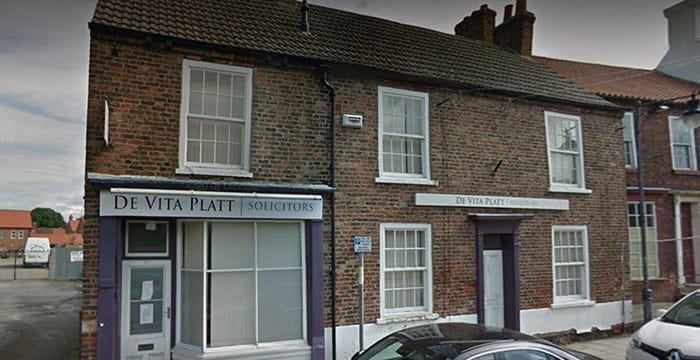 A whistleblowing trainee solicitor who was "deceived, pressured, bullied and manipulated" by a senior lawyer has been struck off the roll.
Emily Scott, who left Lincolnshire outfit De Vita Platt Solicitors in November 2014, was handed the sanction despite being the one to bring the misconduct at her firm to the regulator's attention.
While expressing "considerable sympathy" for the young rookie, the tribunal found Scott had acted dishonestly in matters concerning client funds and that her misconduct was "deliberate, calculated and repeated".
Two qualified lawyers who ran the firm — Jonathan De Vita and Christopher Platt — were also struck off for falsifying bills, misappropriating client funds and misleading the regulators.
Citing last year's High Court ruling in the well-publicised Sovani James case, the tribunal said the fact Scott was "under pressure and working in a horrendous environment" could not excuse her dishonesty.
According to the judgment, the trainee's dishonesty continued for several months and she waited for up two years before blowing the whistle — two months after she'd completed her training contract and had left the firm.
Scott admitted falsifying bills and failing to initially report the misconduct, but told the tribunal she feared jeopardising her training contact and had acted "under duress".
In mitigation, Scott said she was now self-employed and had no intention of working in the legal profession again. Moreover, she told the tribunal she had been "under the instruction of Mr Platt" and had been on medication during the final year of her training contract.
Noting in mitigation that Scott had been "deceived, pressured, bullied and manipulated" by Platt, the tribunal ordered she be struck off the roll and pay costs of £2,077. The firm's former partners were ordered to jointly pay in excess of £143,000.
You can contact LawCare by calling 0800 279 6888 in the UK or 1800 991 801 in Ireland.