Refreshingly honest guide goes live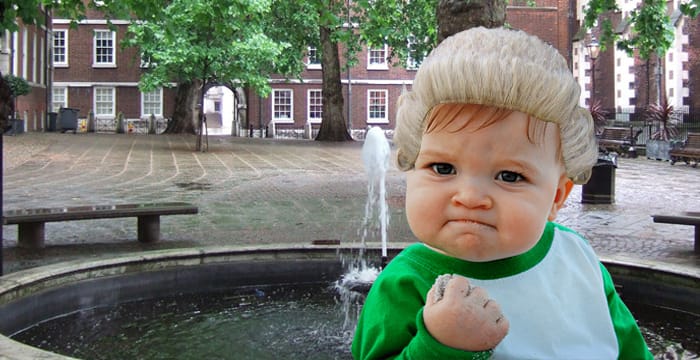 A top QC and a trainee barrister have launched a new guide to securing that elusive pupillage, and fellow lawyers are lining up to praise it.
Pupillage and how to get it promises "unvarnished" and "no-nonsense" advice to help students to find and obtain pupillage. The site includes advice on choosing the right set, completing the application form and interview prep — such as how to handle common advocacy exercises like the "balloon debate".
Its authors, Goldsmith Chambers pupil Beheshteh Engineer and Leeds-based silk Simon Myerson, say that they were inspired to write the guide because "there was no one single resource of high-quality pupillage advice available" elsewhere.
Lawyers seem to agree, taking to Twitter to praise the website. The Secret Barrister said that "if you're a law student with aspirations of going to the bar, you're going to want to get on this". Meanwhile, Serjeants' Inn Chambers' Katie Gollop QC said that "it's brilliant and you can have total confidence in it!!"
Myerson, who took silk in 2003, is something of a pioneer in the pupillage advice field. He first set up an online guide in 1996 as a chambers pupillage officer, converting it to a blog in 2002. The new website carries no advertising or sponsorship and appears to be a purely altruistic exercise. The content is largely written by crime pupil Engineer, who says that she nailed pupillage first time despite coming to law from a "non-traditional background".
What's the big attraction? The site is entertainingly written, practical, and pretty informal. In addition to detailed advice on different aspects of the application process, pearls of wisdom include:
1. "Most of you won't get pupillage. There are about 5,000 applicants per year and about 430 places".
2. "Some chambers will produce recruitment literature; most is just guff but some is good".
3. "Chambers absolutely do check your social media profiles".
4. "If a set has juniors that boast 1st class degrees from Oxbridge and you don't have one, your chances of getting pupillage at that set are very small."
The Legal Cheek Chambers Most List shows potential pupils exactly how Oxbridge-y each set is. By contrast, Engineer studied theology at King's College London as well as picking up a human rights master's from SOAS.
Myerson tells Legal Cheek: "We're really delighted to be launching the site. Beheshteh's guide is a brand new thing — an online resource that looks at the questions in a structured way and can be easily accessed. The blog will drill down into the issues and provide a forum for discussion. Our joint experience means that we should be able to avoid too many errors." He continues:
"The bar is really important — a cadre of independent advocates unafraid to lend their talents to unpopular causes is what helps keep a democracy democratic. The important thing is to ensure that the bar gets the best people — not just those best placed to access it. If this helps a bit (and we think it will help quite a lot), we will be happy.
The Pupillage Gateway, a centralised application portal used by many barristers' chambers, opened for 2019 applications last week with a deadline of 7 February.