Some legal aid lawyers earning £5 an hour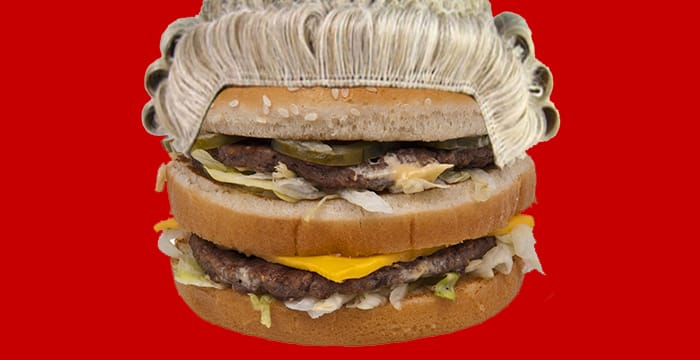 Some criminal barristers may be financially better off if they turned their hand to flipping burgers in their local Maccy D's, a senior member of the bar has suggested.
Chris Henley QC, chairman of the Criminal Bar Association (CBA), said "too often fees for prosecuting produce hourly rates worse than wages at McDonald's", adding that this is "sadly" not "hyperbole".
Crunching the numbers, Henley noted barristers working on standard hearings which often require significant preparation and attendance at court for several hours are paid just £46.50. This equates to roughly £5 an hour.
Figures published by the Bar Council show that the average criminal barrister earns around £40,000 a year, however, overheads including chambers' rent, travel, insurance and pension can see this drop to just £28,000.
Still significantly higher than the starting salary at McDonald's (currently £16,640 or £8 an hour), it's worth noting that the Bar Council's £28,000 figure is an average, and in reality many barristers working on a fixed fee basis are earning well under the minimum wage due to the hours they clock up working on a case.
By contrast, barristers working in the commercial sector can enjoy earnings well into the millions, with Legal Cheek's Chambers Most List showing pupils at the very tops sets receiving awards upwards of £70,000.
Henley's comments come just a month after it emerged that some legal aid barristers were worse off than the House of Commons' head barista. Spotted by The Secret Barrister, the job listing shows the civil service role comes with a salary of £23,290 and benefits including a civil service pension, 30 days annual leave and a childcare voucher scheme.